A postage stamp issued by the Turkish government which bears an image of Prime Minister Narendra Modi and the Indian national flag has gone viral on social media. The text inscribed in the stamp at the bottom reads, "Narendra Modi Prime Minister of the Republic of India". A Twitter user @Pooja09876089, tweeted a picture of the postage stamp saying, "तुर्की ने टिकिट निकाल दिया हमारे यहां गाली देने से ही फुर्सत नहीं है (Turkey has issued a ticket while here they don't have time except to abuse -translated).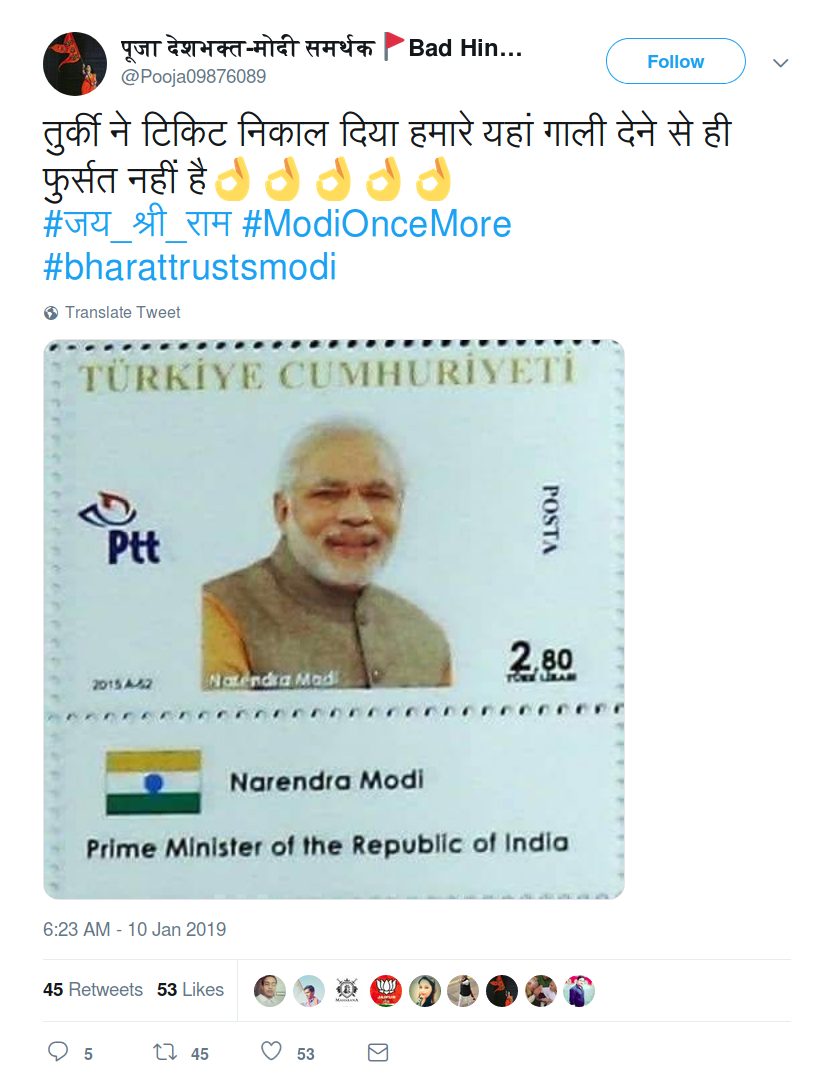 The official handle of Bharatiya Janata Party Assam also tweeted an image of the postage stamp with a message that a great honour has been bestowed upon the Prime Minister as he is one of the greatest leaders in Indian politics.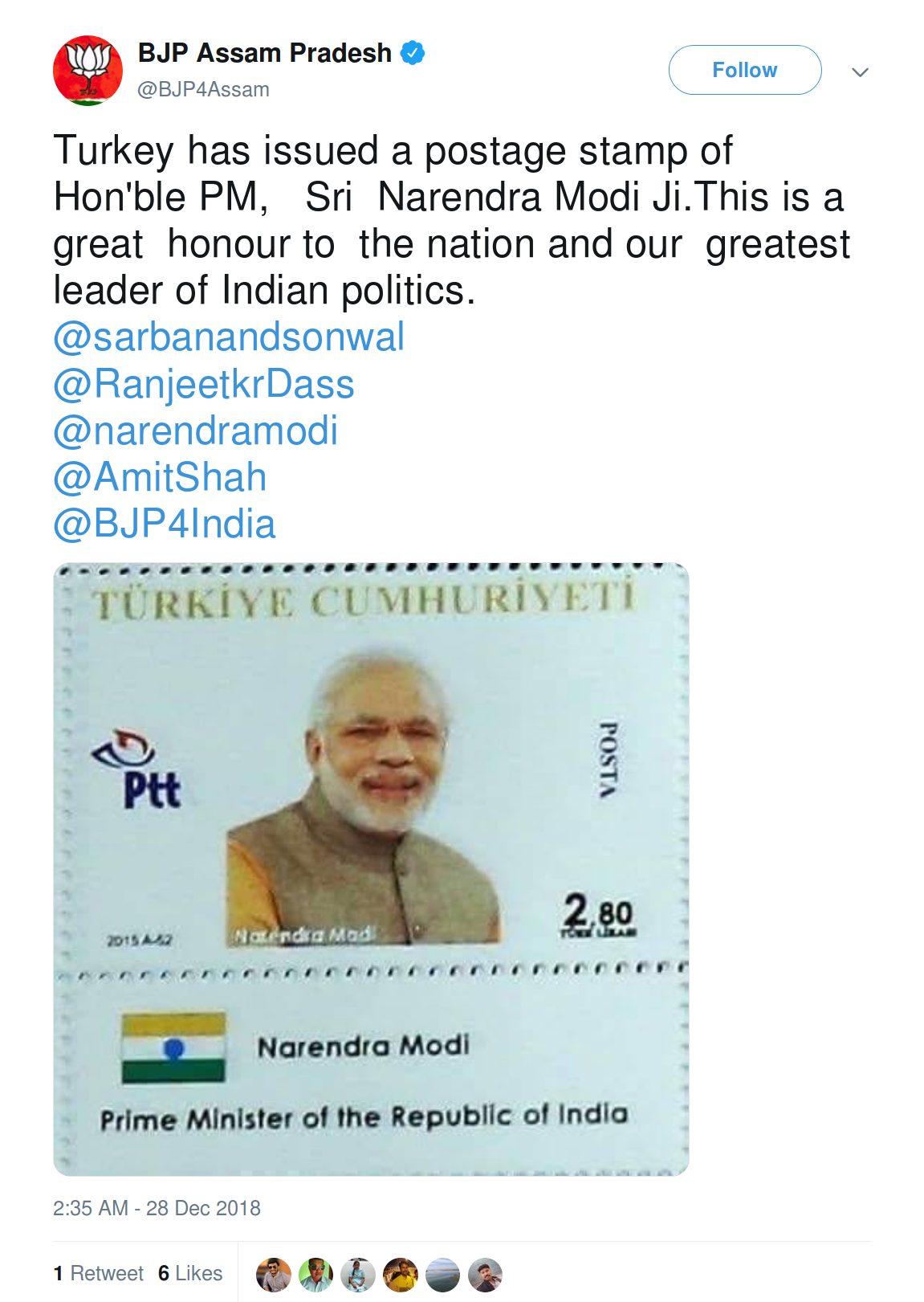 Based on the postage stamp, several individuals on social media have claimed that it is a symbolic acceptance by Turkey that PM Modi is 'one of the great leader'. The claim has been viral on Facebook and Twitter at least since November, 2015.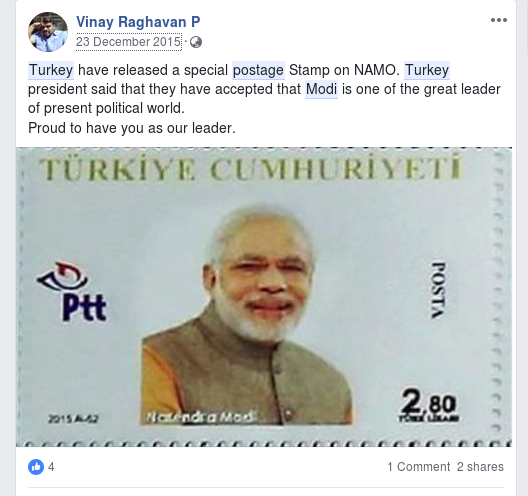 NOT exclusively for the Prime Minister
The stamp was indeed issued by Turkey but not exclusively for PM Modi as claimed on social media. As a part of the commemorative series during the G20 Antalya Summit held on 15 November, 2015, a personalised postage stamp for ALL the leaders present in the summit was issued by The Turkish Postage (PTT).
The official handle of G20 Turkey had also posted an image of the special edition stamp collection.
President Erdoğan presented a special edition stamp collection of all the leaders attending the #G20AntalyaSummit https://t.co/3LHjkJHIGs

— G20 Turkey (@G20Turkey2015) November 18, 2015
An article published by Business Today on November 19, 2015 stated, "In all, 33 stamps including of the leaders of the 19 biggest and most powerful economies of the world and the European Union were issued."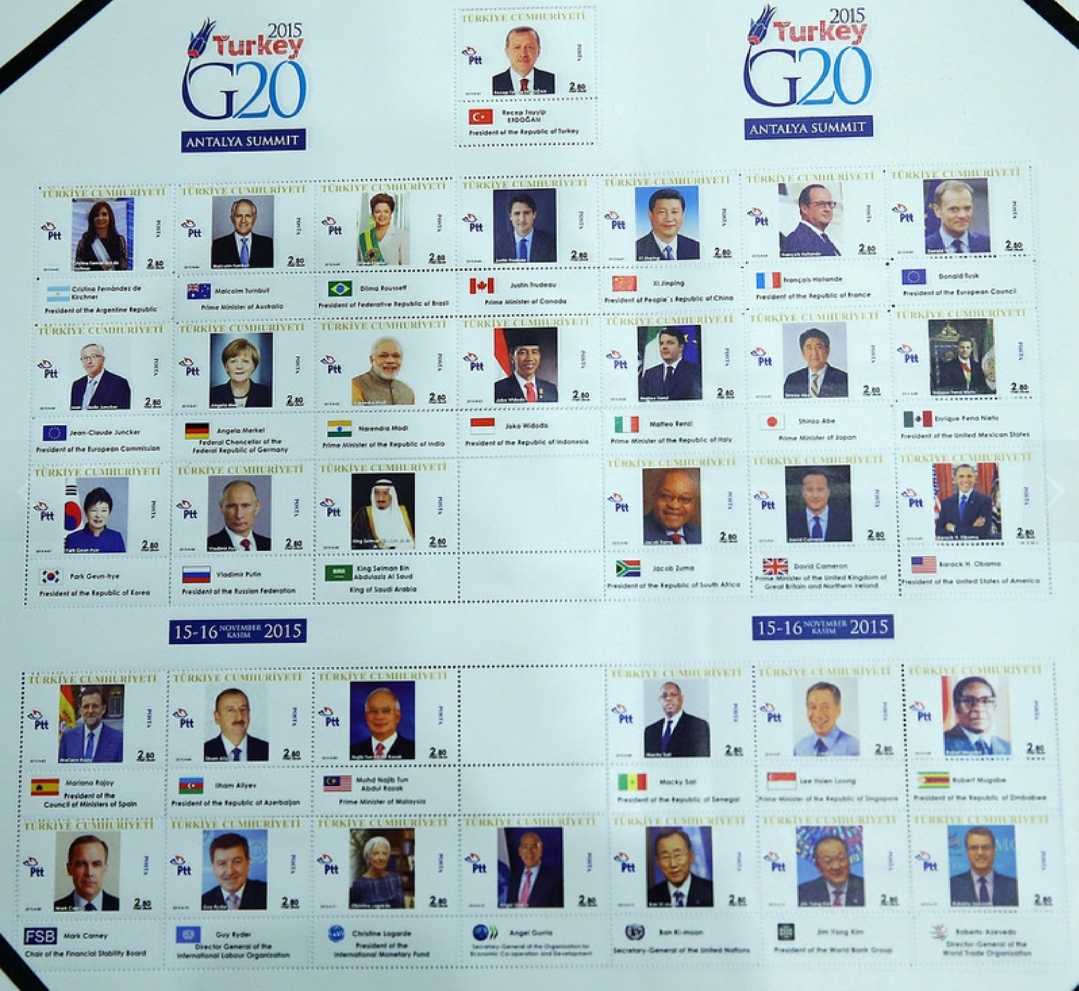 Postage stamps featuring other prominent world leaders like US President Barack Obama, Chinese President Xi Jinping, Russian President Vladimir Putin, Canadian Prime Minister Justin Trudeau, German Chancellor Angela Merkel and Japanese Prime Minister Shinzo Abe were also issued.
Misleading captions
Gaurav Pradhan and Alok Gupta who are followed by Prime Minister Narendra Modi also tweeted the image with an identical narrative.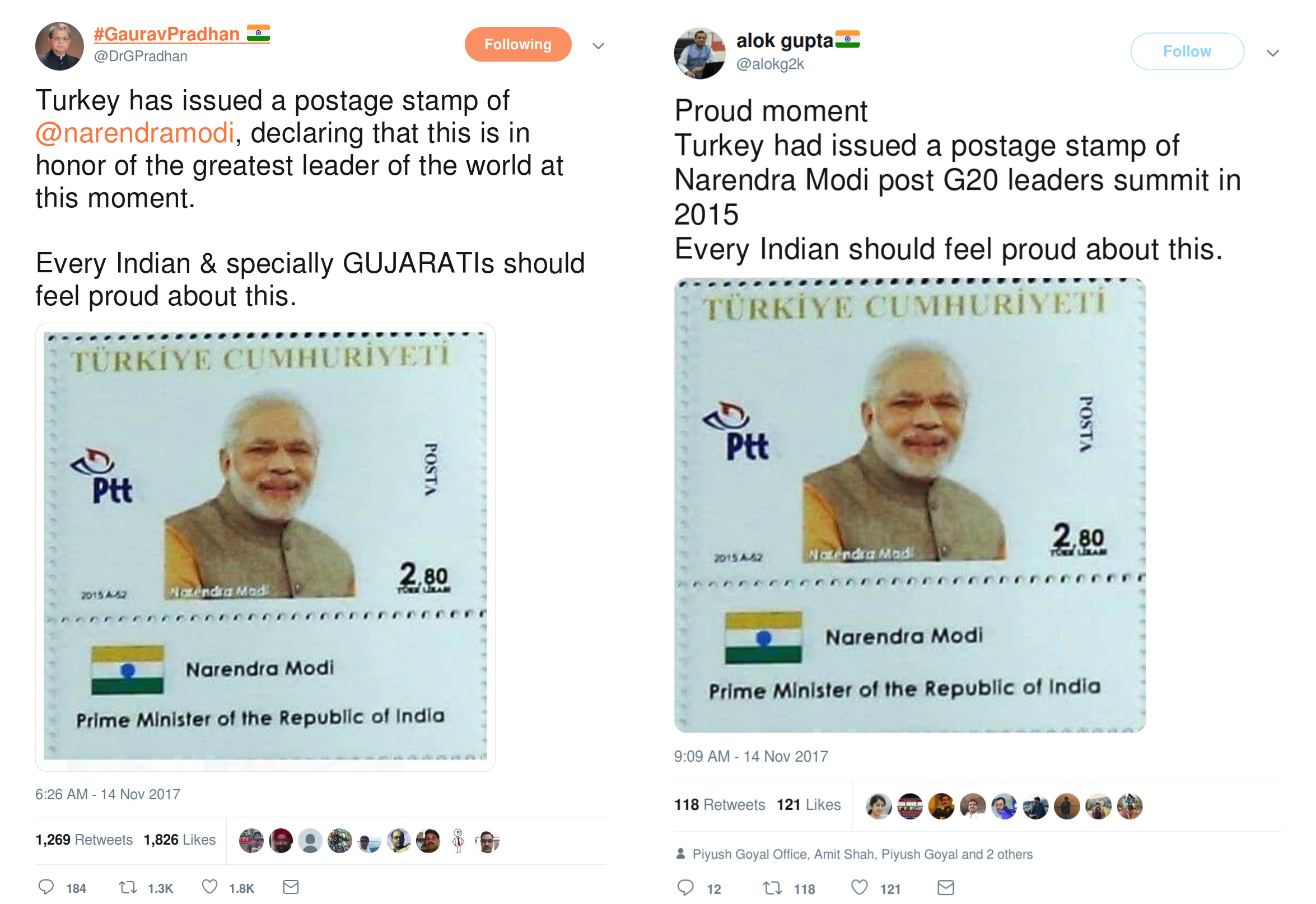 While it is true that a personalized postage stamp was issued for Prime Minster Narendra Modi, to suggest that it was in honour of "one of the greatest leaders" in Indian politics is an exaggeration at the very least. This is not the first time that an Indian Prime Minister has featured in an international postage stamp.  A concentrated effort to capitalize a commemorative postage stamp issued for all the world leaders present at the G20 summit as a special and exclusive recognition earned by the current Prime Minister underlines the political propaganda run on social media.
Donate to Alt News!
Independent journalism that speaks truth to power and is free of corporate and political control is possible only when people start contributing towards the same. Please consider donating towards this endeavour to fight fake news and misinformation.To make an instant donation, click on the "Donate Now" button above. For information regarding donation via Bank Transfer/Cheque/DD, click here.