An image of children studying in what appears to be a makeshift classroom is shared on social media with the claim that it is from India.
Samajwadi Party leader IP Singh shared the viral image along with the text 'Prime Minister, what kind of India are you building where children do not even have clothes to cover their bodies? #AtmanirbharBharat'. In this tweet, Singh seems to be questioning the progress made by the central government on the path of a much-advertised self-reliant India. This tweet gained over 40,000 views and about 170 retweets before it was deleted.
[Translated from प्रधानमंत्री जी आप कैसा भारत गढ़ रहे हैं जहाँ तन ढकने को कपड़े तक नहीं हैं बच्चों के पास।
#आत्मनिर्भर_भारत]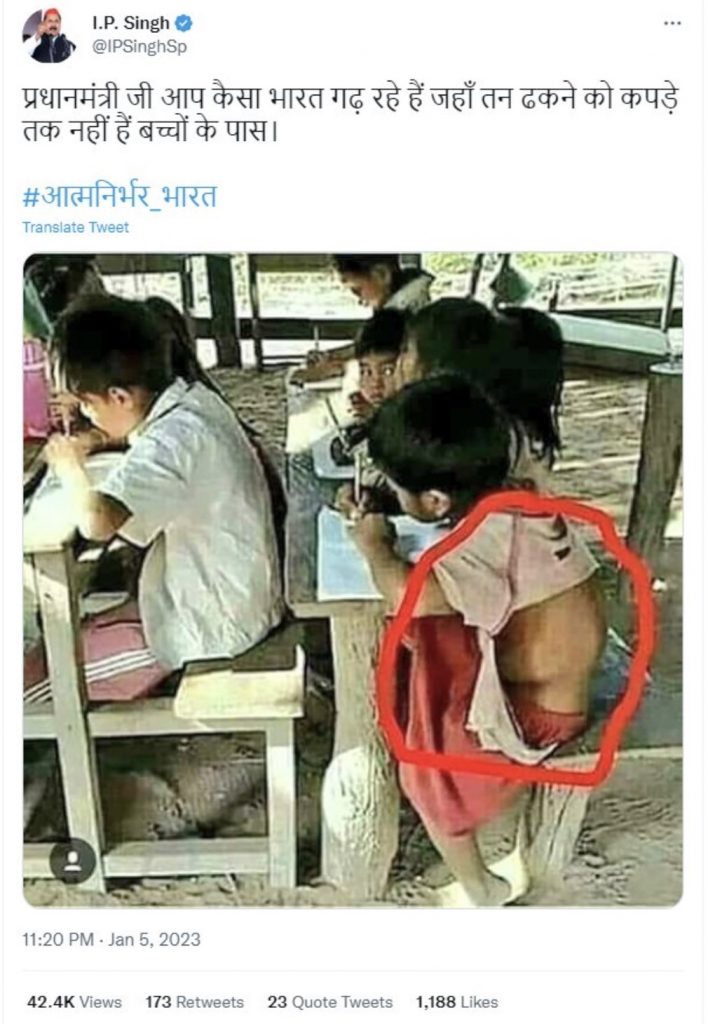 Punit Yadav, who appears to be a student leader affiliated to the Samajwadi Party from his Twitter bio, also shared this image along with the same text. (Archived link)
प्रधानमंत्री जी आप कैसा भारत गढ़ रहे हैं जहाँ तन ढकने को कपड़े तक नहीं हैं बच्चों के पास।#आत्मनिर्भर_भारत pic.twitter.com/5aPZoAf9vN

— पुनीत यादव समाजवादी (@punityadav_sp) January 6, 2023
It was also shared by Y Sathish Reddy, chairman of Telangana State Renewable Energy Development Corporation and member of Bharat Rashtra Samithi. He deleted the tweet after it gained close to 4,000 views after over 200 retweets.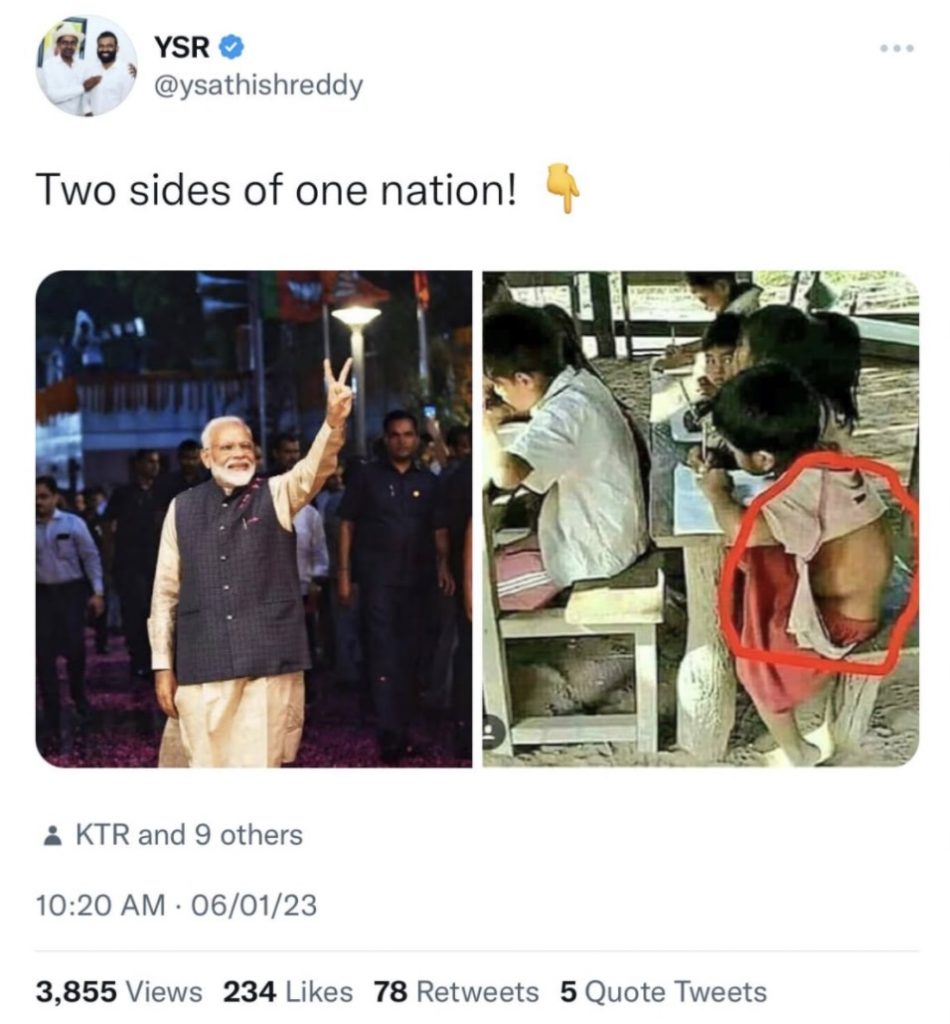 Multiple Facebook users share the screenshot of Singh on Facebook.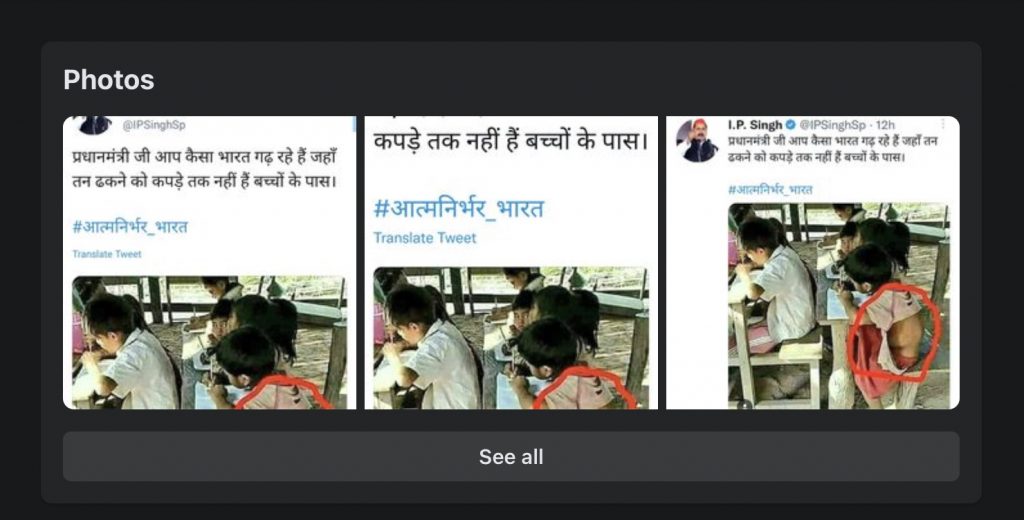 Fact Check
Using reverse image search, we found that the viral image was first published by the Cambodia-based daily The Phnom Penh Post in 2015. As per the caption, the image has been sourced from a Facebook post. The screenshot was taken after enabling translation on the browser. The image in this article and the viral image are shot from different angles.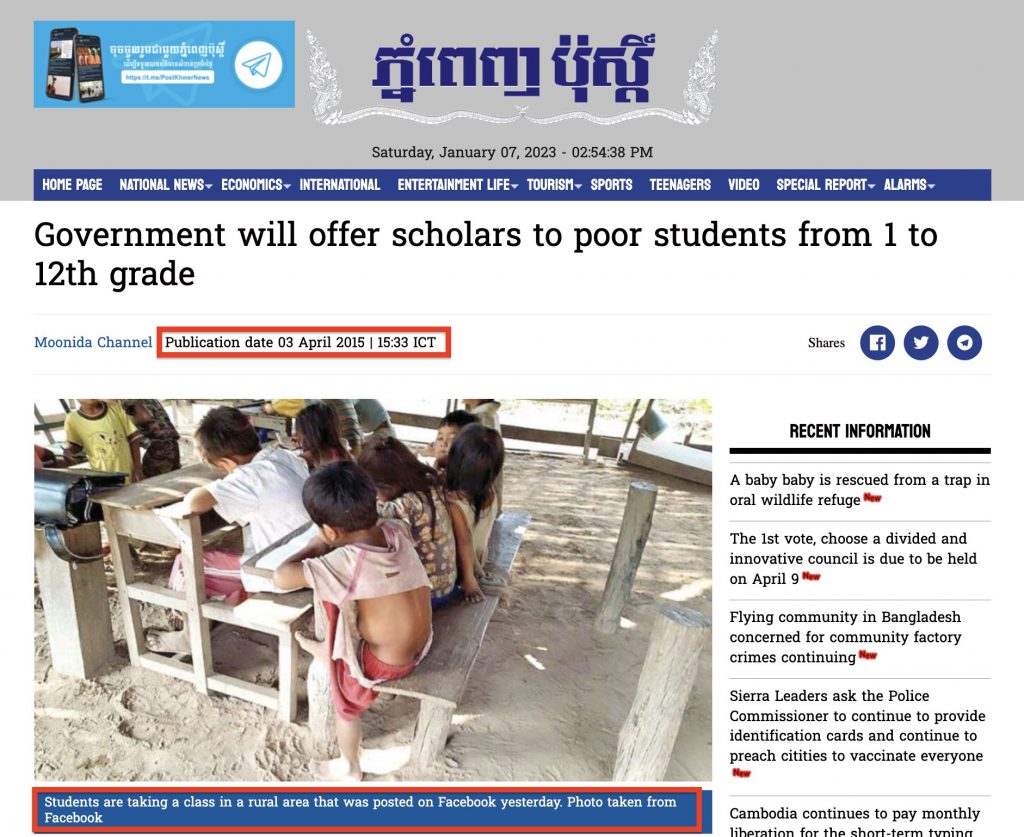 We also found another website/blog which said that the image was from Cambodia. It was also published in 2015. The blog has multiple images of the same children — including the viral image in question.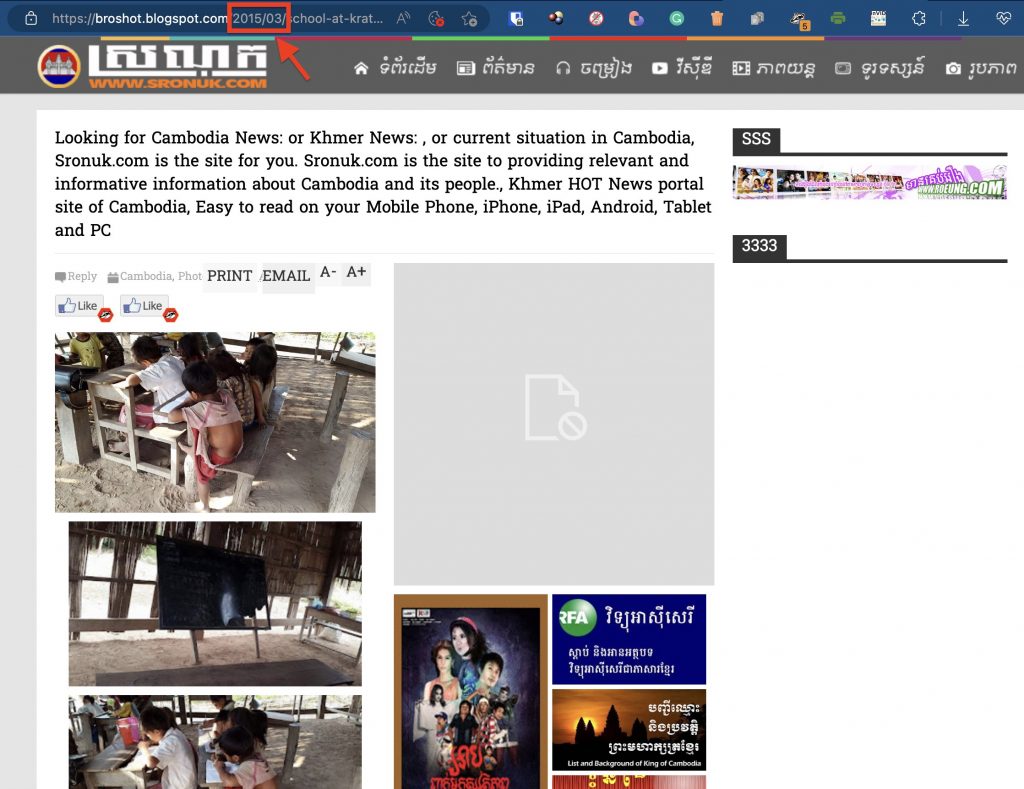 More recently, in 2020, the image was viral in Indonesia. The claim falsely targeted the government in question around Indonesian Independence Day. It was debunked by International Fact-Checking Network signatory Cek Fakta. In addition to The Phnom Penh Post, they cited a portal called Migrant Today. The latter is no longer accessible. Even the archived link doesn't load the image.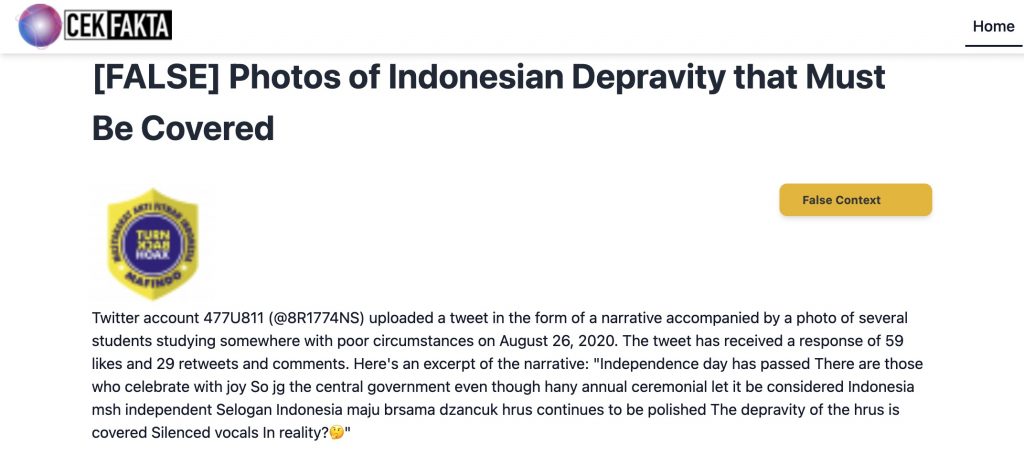 To sum it up, based on the information available on the internet, it can be confirmed that the image is not from India. Multiple media reports suggest that it might be from Cambodia.
Donate to Alt News!
Independent journalism that speaks truth to power and is free of corporate and political control is possible only when people start contributing towards the same. Please consider donating towards this endeavour to fight fake news and misinformation.