Had India's first Prime Minister Pandit Jawaharlal Nehru attended an RSS shakha meeting? Apparently so, if one were to believe a Facebook post put up by the page I Support Doval, a fan page of Ajit Doval, National Security Advisor. "This photograph was procured with great difficulty. This is Nehru ji standing at an RSS shakha. Now please tell us if Nehru ji was also a saffron terrorist" (translated). With this message, a photograph of Nehru has been posted.
In the picture, Pandit Nehru can be seen wearing shorts, cap and wielding a stick, akin to RSS protocol. The above post was uploaded on May 11 on the page and has been shared more than 6800 times since. The photograph has also been posted on the page RSS: Rashtriya Swayamsevak Fans with the message "Indian National Congress जिस आरएसएस से घृणा करते हो उसी के शाखा में आपके Playboy Nehru भी कभी थे पर आशिक़ मिजाज़ मनचले भवरें नेहरू यहां टिक ना सके…यहां के नियम रसिक मिजाज़ चचा को बहुत कठोर प्रतीत हुए." (Indian National Congress hates RSS but playboy Nehru too was at one time in a shakha. He could not stay on. The rules here turned out to be too tough for Chacha- translated).
Is that Jawaharlal Nehru attending an RSS shakha?
That is indeed Pandit Nehru in the picture, but he is NOT attending an RSS shakha. This photograph is of the year 1939 and it was clicked in Naini, Uttar Pradesh. Pandit Nehru can be seen wearing a white cap. However, the uniform of the RSS introduced in 1925 has a black cap and not a white cap. This was pointed out in a fact check that was conducted by the Hindi news channel News18 India in December 2017 which indicates that this picture has been circulating for some months now. According to the report by the channel, Pandit Nehru is attending a session of the Seva Dal and not the RSS.
What is Seva Dal?
Seva Dal is a frontal, grassroots organisation of the Indian National Congress. It was set up in the year 1924 as the Hindustani Seva Dal and the purpose behind its establishment was to counter British rule. Members of Seva Dal were given physical training. In 1931, it became the chief volunteer arm of the Congress. The uniform of the Seva Dal is similar to the former uniform of the RSS which included a black cap, khaki shorts and a stick. There are numerous photographs on the internet of Pandit Nehru in a Seva Dal uniform.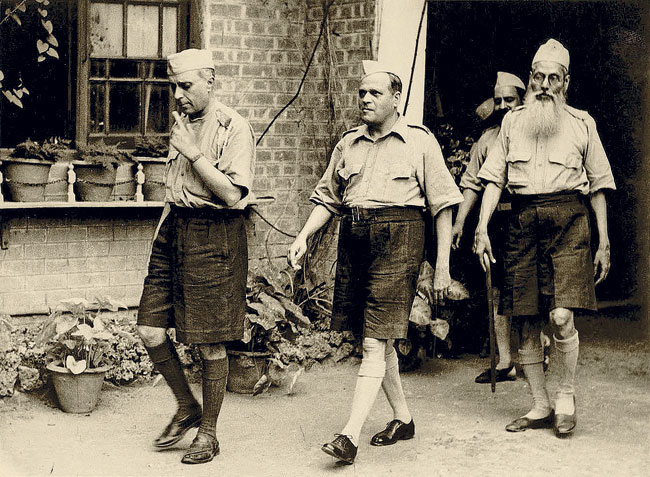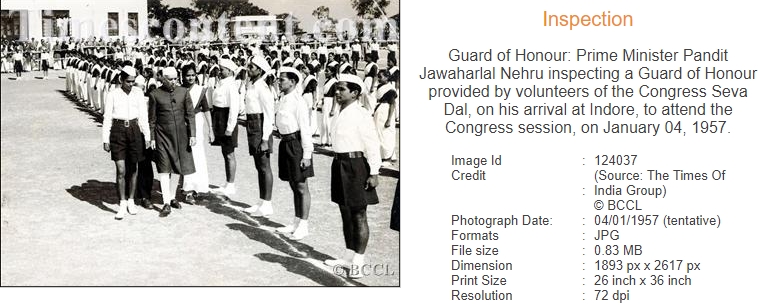 Pandit Nehru is among the primary targets of the right-wing machinery on social media which incessantly targets him through misinformation. This includes office bearers of the BJP as well, such as the party's IT cell head Amit Malviya. India's first Prime Minister continues to be vilified and posts targeting him turn up regularly on social media.
Donate to Alt News!
Independent journalism that speaks truth to power and is free of corporate and political control is possible only when people start contributing towards the same. Please consider donating towards this endeavour to fight fake news and misinformation.