In the second week of July, several social media users shared a claim suggesting that the Himalaya Drug Company's neem, tulasi, and lasuna supplements contain halal-certified meat. This claim has been supported with an image of a photocopy of a 2015 e-mail exchange between Avtar Singh ([email protected]) and Himalaya's customer service manager Ms Tara Sharad Charun ([email protected]).
The email reads, "Dear Mr Singh Thank you for contacting us once again. Presently, our Pure Herb capsule shells (including Neem, Tulasi & Lasuna) available in Indian market are hard Gelatin. The gelatin capsules contain Pharmaceutical grade gelatin which is of Bovine bone origin and Halal certified. Our best wishes towards your well-being. Regards"
Several Twitter users have targeted the company including BJP supporters Sanjeev Newar and Arun Pudur. Newar is followed by Prime Minister Narendra Modi. Their tweets gained over 3,000 retweets.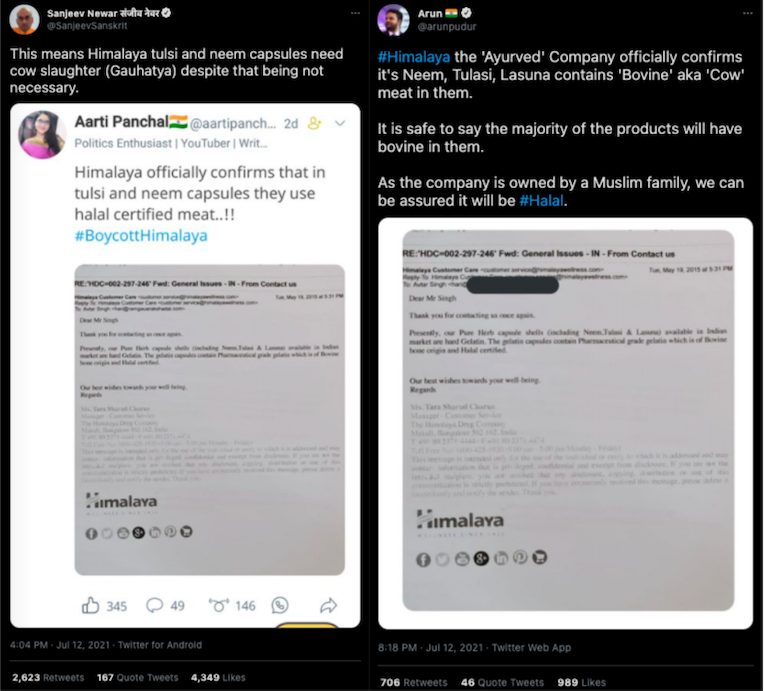 Several Facebook accounts have also shared this claim.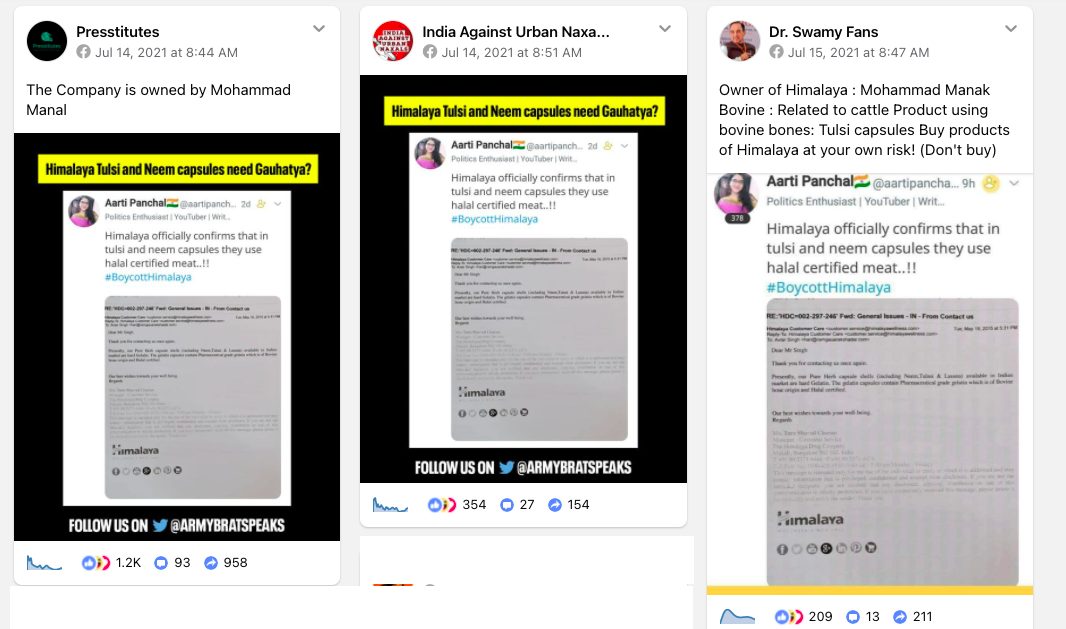 FACT-CHECK
As per the company's website, neem, tulsi, and lasuna supplements are 100% vegetarian tablets and not capsules.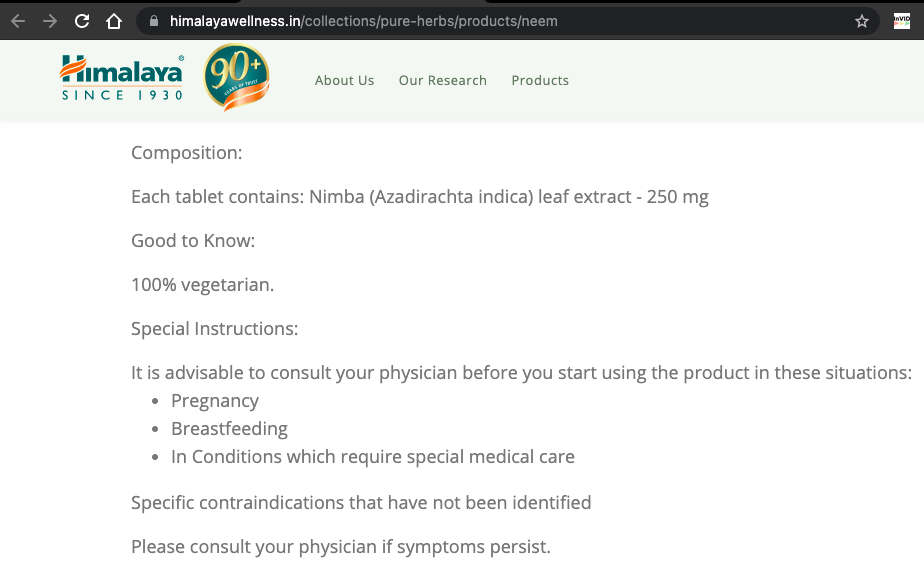 Types of capsules
Capsules can be broadly categorised into vegetarian and non-vegetarian. The former are typically gelatin-based while the latter is based on starch or hydroxypropyl methylcellulose (HPMC). According to a 2018 report, 98% of the Indian pharmaceutical industry uses animal parts-based capsules.
What is gelatin?
As per PETA, "Gelatin is a protein obtained by boiling skin, tendons, ligaments, and/or bones with water. It is usually obtained from cows or pigs. Gelatin is used in shampoos, face masks, and other cosmetics; as a thickener for fruit gelatins and puddings (such as Jell-O); in candies, marshmallows, cakes, ice cream, and yogurts; on photographic film; and in vitamins as a coating and as capsules." A National Center for Biotechnology Information study mentions that gelatin is a very popular pharmaceutical and food ingredient and the most studied ingredient in Halal researches.
Himalaya's response
In order to address the social media controversy, the company shared an official social media statement, "Himalaya Wellness does not use gelatin capsules in any product for human consumption in India. All our products are in tablet form or in vegetable capsules. We wish to clarify that the information mentioned in the social media posts is factually incorrect, and our single herb products like Neem, Tulasi, and Lasuna available in India are in tablet form and not as capsules."
— Himalaya Wellness Company (@HimalayaIndia) July 13, 2021
While a Himalaya spokesperson did not clarify if the 2015 e-mail is authentic or not, as per our sources the email is genuine. It is noteworthy that ehe Himalaya Drug Company is routinely subjected to communal misinformation, one of the reason being that was founded by Bengaluru-based Mohammed Manal in 1930.
Type of capsule used for neem, tusali, and lasuna
We found a 2013 study by the National Center for Biotechnology Information (NCBI) that mentions lasuna capsules by Himalaya Drug Company. The study has listed the product page of the lasuna capsule. This page is no longer active. However, an archive is accessible on WayBackMachine. The archived version of the Himalaya Drug Company page, previously known as Himalaya Health Care, establishes that neem, tulasi, and lasuna supplements were indeed sold in capsule form. The page doesn't state that the product was 100% vegetarian.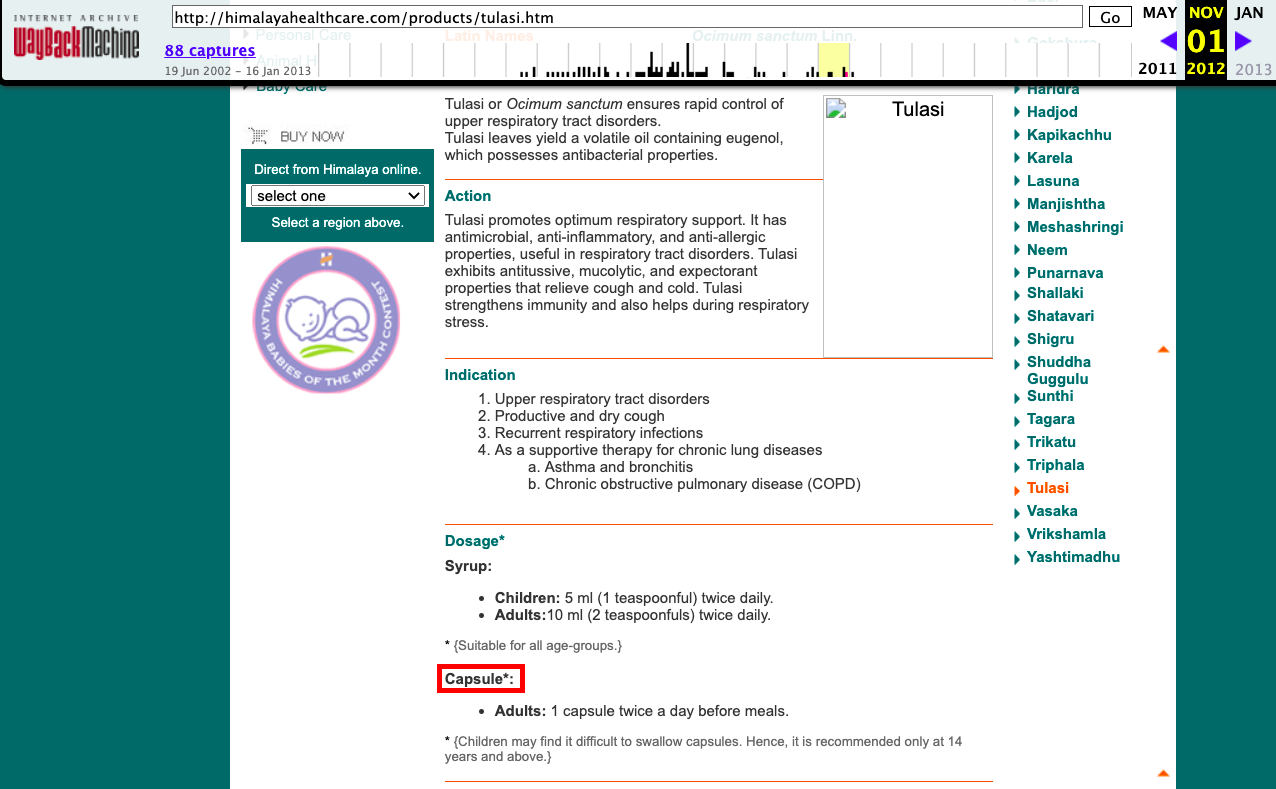 We performed a keyword search on Facebook and found two posts that establish that gelatine-based capsules were indeed used.
In 2014, Thailand-based Facebook page 'Namaste-Himalaya product nateral100%' posted images of Himalaya Neem. As per the description in the rear, the capsules were gelatin-based.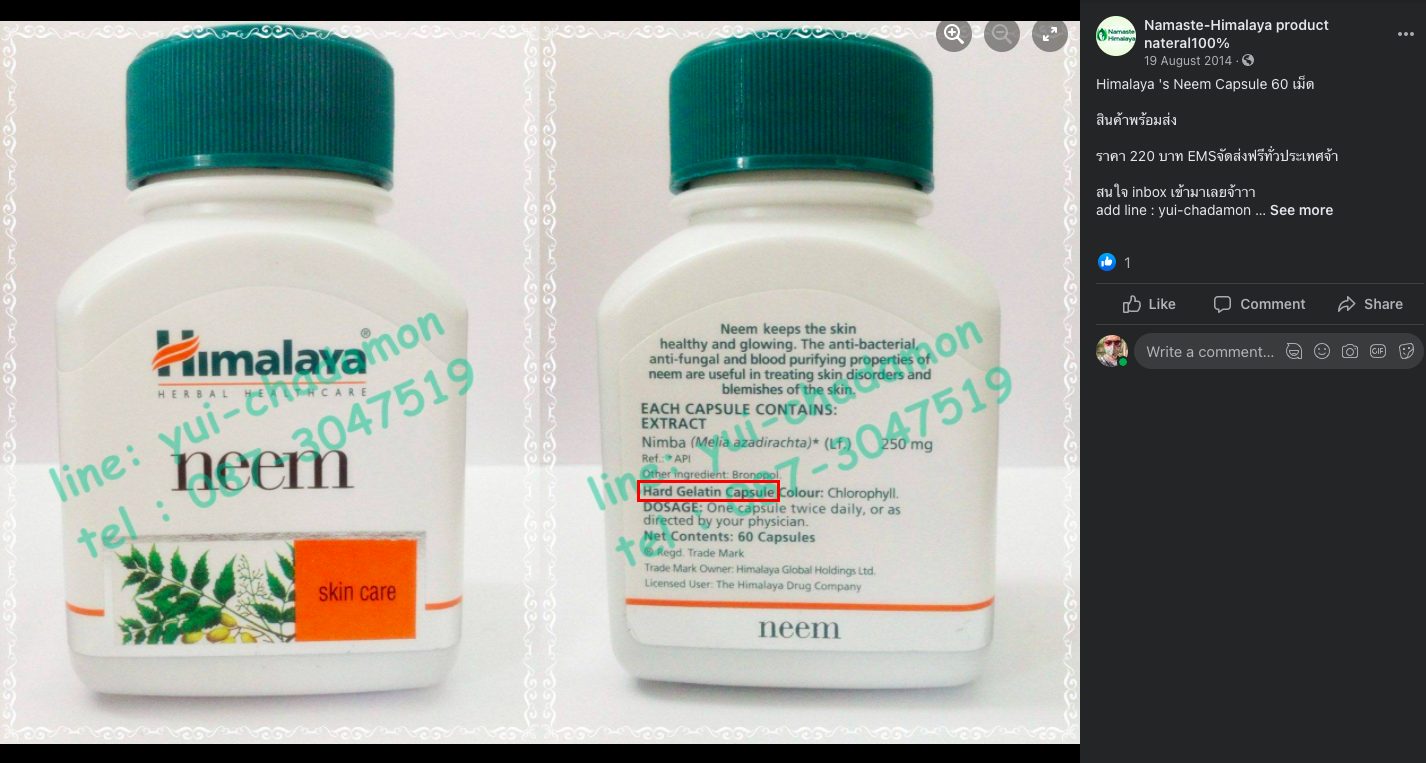 In 2015, Facebook Page Himalaya Personal Care confirmed the same while responding to Facebook user Atul Sarin.
This slideshow requires JavaScript.
As per our investigation, capsule-based supplements for tulasi, neem, and lasuna were changed to tablet form after 2015. Just like several other companies, Himalaya also sells capsule-based supplements like Ayurslim and Gokshura. The product page of Gokshura states that it is 100% vegetarian under the additional information tab. Additionally, we also found the product description of Gokshura which states that HPMC capsules are used.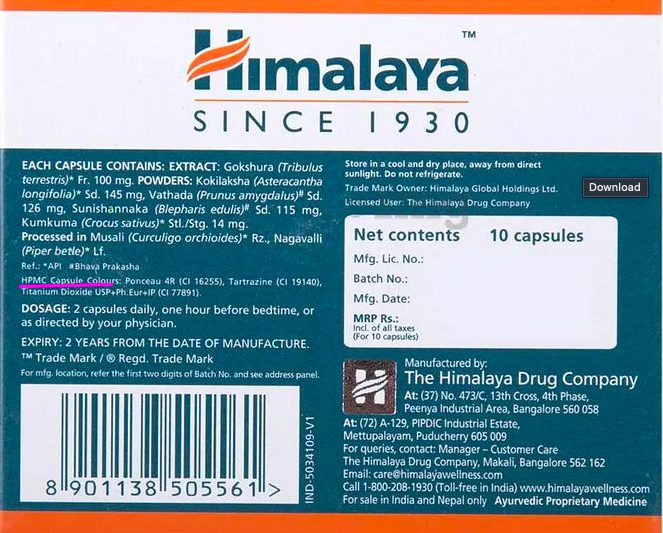 Those interested in learning more about capsules can read the 2017 study titled 'Are your capsules vegetarian or nonvegetarian: An ethical and scientific justification' by NCBI.
Inputs from Avtar Singh, the sender of the 2015 email
Alt News also spoke with Avtar Singh of Ram Gaua Raksha Dal spoke on phone. Singh said, "Back in 2015, I was advocating for a law that compels companies, including pharmaceuticals, to indicate if their product is vegetarian or not by adding green or brown indicators. If it can be done on edible products then why not for other products?" He refused to share the email correspondence in question with us.
It is noteworthy that Singh's earlier email address [email protected] no longer exists. However, archived versions of the website ramgauarakshadal.com are available on WayBackMachine.
Supreme Court's verdict on the matter
The controversy about using gelatin-based capsules is not new. In 2002, a Public Interest Litigation was filed claiming that it is the right of a consumer to know the origin (vegetarian/non-vegetarian) of cosmetics, drugs, and articles of food via a clear indication (green dot and brown dot).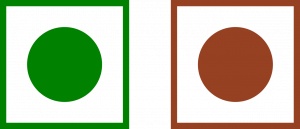 A bench comprising Justice G.S. Singhvi and Justice Sudhansu Jyoti Mukhopadhaya had observed in 2013, "… In so far as food products are concerned, adequate provisions have been made for informing the consumers as to whether or not the article of food is vegetarian or non-vegetarian. As regards drugs and cosmetics, necessary amendments have not been made in the relevant statutes. In so far as a life-saving drug is concerned, there is a viewpoint that the information: whether or not it is derived or manufactured, wholly or partly, from an animal, should not be disclosed since it is meant to fight disease and save life… In any event, they cannot exercise an informed choice in the matter of selection of drugs. In the circumstances, therefore, the aforesaid view must prevail in the case of life-saving drugs. This limited exception will apply only to life-saving drugs. It needs to be clarified that all drugs do not qualify for being treated as life-saving drugs. Drugs that are not life-saving drugs must stand in part with the food products and must disclose whether or not they are made of animals, whether in whole or in part."
The apex court also stated that a similar plea was dismissed by the Drug Technical Advisory Board in its 48th meeting on July 8, 1999. The proposal was rejected by the board in April 2021 as well.
Alt News spoke with the press relations officer at Central Drugs Standard Control Organisation. He said, "The rule to add the green or brown dot on drugs to indicate if their make is vegetarian or non-vegetarian respectively hasn't been approved by the Ministry of Health and Family Welfare."
Last year, new rules were conferred under section 12 and section 33 of the Drugs and Cosmetics Act, 1940 (23 of 1940) after consultation with the Drugs Technical Advisory Board. They are known as Cosmetics Rules, 2020. This update doesn't include a law about indicating the drugs via green or brown dot.
The 2015 e-mail by Himalaya's customer service manager is authentic. This was confirmed by a source. But more crucially, the company's past correspondence with customers confirms that their capsules were gelatin-based. However, Himalaya no longer sells neem, tulasi and lasuna supplements in capsule form that uses gelatine. The company has been selectively targeted on social media as 98% of the Indian pharmaceutical industry uses such capsules.
Donate to Alt News!
Independent journalism that speaks truth to power and is free of corporate and political control is possible only when people start contributing towards the same. Please consider donating towards this endeavour to fight fake news and misinformation.