An FIR has been lodged against the admins of Postcard news for derogatory comments allegedly made against three women warriors of Kannada history on facebook pages run by them. It has been alleged that the abusive comments about Kittur Rani Chennamma, Belavadi Mallamma and Onake Obavva, celebrated women figures in the history of Karnataka were made in an article on fake news site postcardkannada.com. In the past, Alt News has exposed how Postcard is a serial fake news purveyor and unfortunately supported by many senior BJP leaders. Postcard News is founded by Mahesh Vikram Hegde and Vivek Shetty.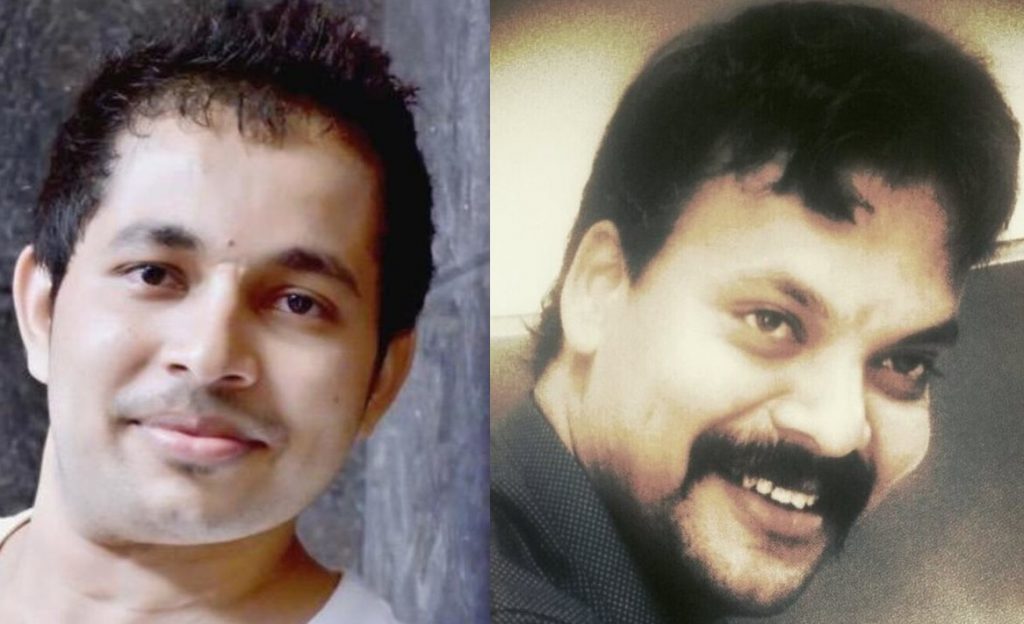 According to the complaint filed at the Sanjay Nagar police station, the comments were made in a postcardkannada.com article posted on the facebook pages 'I support Pratap Simha' and 'Pratap Simha for CM'. The article, questioning the indifference and lack of outrage among the Kannada film industry over the Padmavati movie controversy resorted to a vulgar comparison that resulted in outrage. These pages are run by the admins of Postcard news. The article was also carried on the Postcard news website but was subsequently deleted.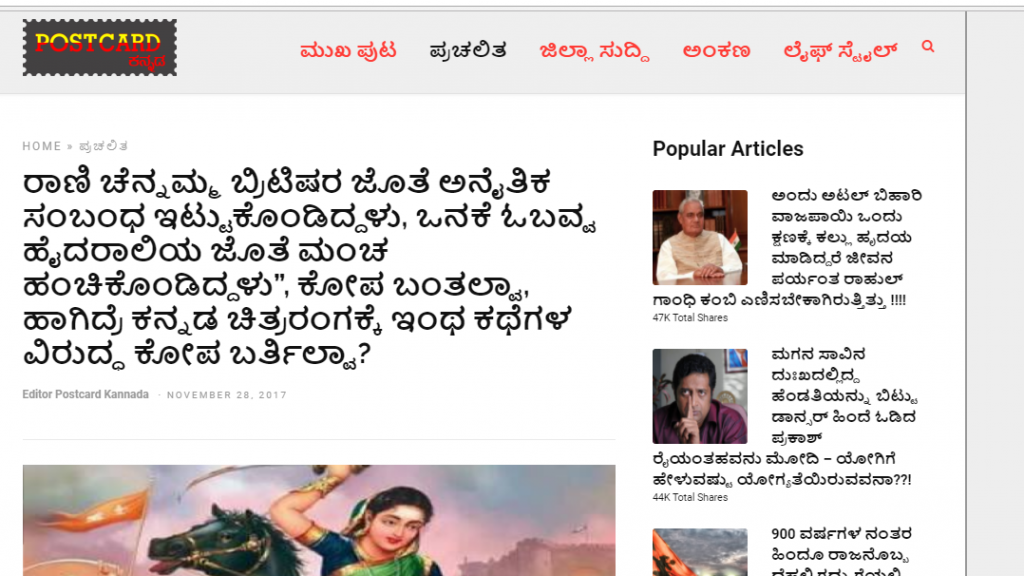 The page 'I support Pratap Simha' has more than 105,000 likes and over 110,000 followers whereas 'Pratap Simha for CM' has over 78,000 likes and followers. These pages mostly share only Postcard articles.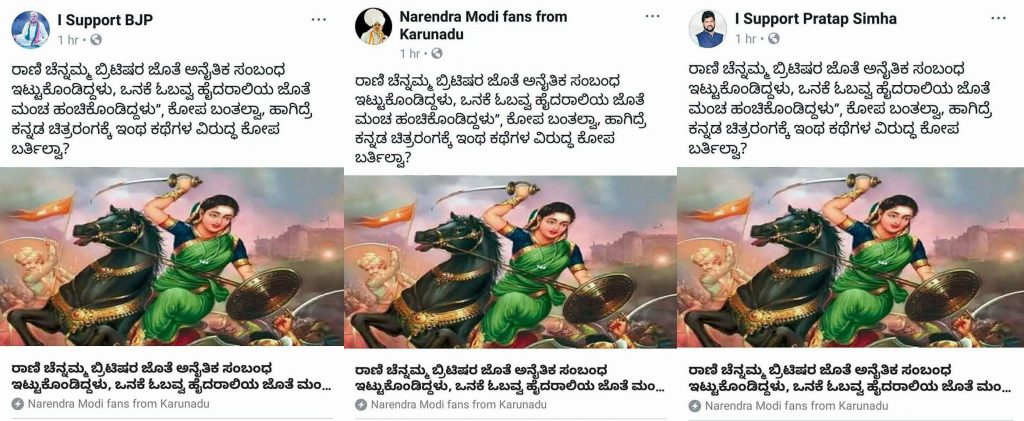 Pratap Simha in a public statement has denied any link with the said pages and their admins.
Dear ETV, I have nothing to do with this page. If u don't know the basics of journalism, better find some other job. pic.twitter.com/P0YGc9bXwO

— Pratap Simha (@mepratap) November 29, 2017
While there is no evidence that Pratap Simha is handling the page himself, Alt News conducted a background check to ascertain whether the BJP MP has any connections with the admins of the above pages.
In a tweet by Simha dated November 13, he is seen posing with admins of the Postcard News team Vivek Shetty and Mahesh Vikram Hegde whom he calls his 'best buddies' and 'Trend Setters' on social media. Another person in this picture Abhishek Singh is also a frequent contributor to Postcard news and had recently called for the lynching of a bus driver.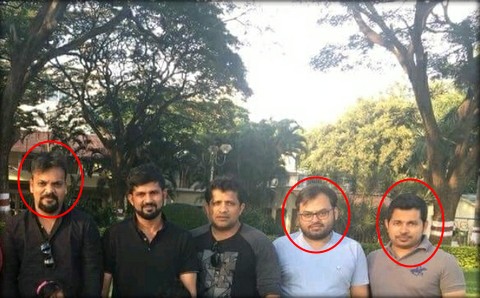 Simha's proximity to the admins of Postcard news is further established by this post dated September 2 wherein he praises Mahesh Hegde and Vivek Shetty for their 'service' to community and nation.
ಇವರಿಬ್ಬರೆಂದರೆ ವಿರೋಧಿಗಳು ಬೆಚ್ಚುತ್ತಾರೆ, ಏಕೆಂದರೆ ….https://t.co/e47cSNyep6

ಹ್ಯಾಟ್ಸಾಪ್ @mvmeet & @vivekshettym pic.twitter.com/eNYYtLWuew

— Pratap Simha (@mepratap) September 2, 2017
Postcard News is notorious for spreading fake news and malicious propaganda. It is disconcerting to see sitting law makers give credence to elements who have been caught red handed spreading rumours and false news. While Pratap Simha has predictably distanced himself, there is enough evidence on record to suggest his acquaintance at the very least if not proximity to the admins of Postcard news.
Donate to Alt News!
Independent journalism that speaks truth to power and is free of corporate and political control is possible only when people start contributing towards the same. Please consider donating towards this endeavour to fight fake news and misinformation.