A video of a man opening sealed packets of bread from a loading truck while licking his fingers has gone viral on social media in the light of the coronavirus pandemic. It is being shared with the claim that the man hails from the Muslim community. A Facebook user posted the viral video and wrote, "Jihadis are applying spit on bread as well (translated from ब्रेड में भी थूक लगा रहे है जिहादी)." This video has been viewed over 5,500 times. (archive link)
Another Facebook user Anil Singh made a similar claim and posted the viral video on Facebook. It was viewed over 7,000 times and shared over 900 times (archive link).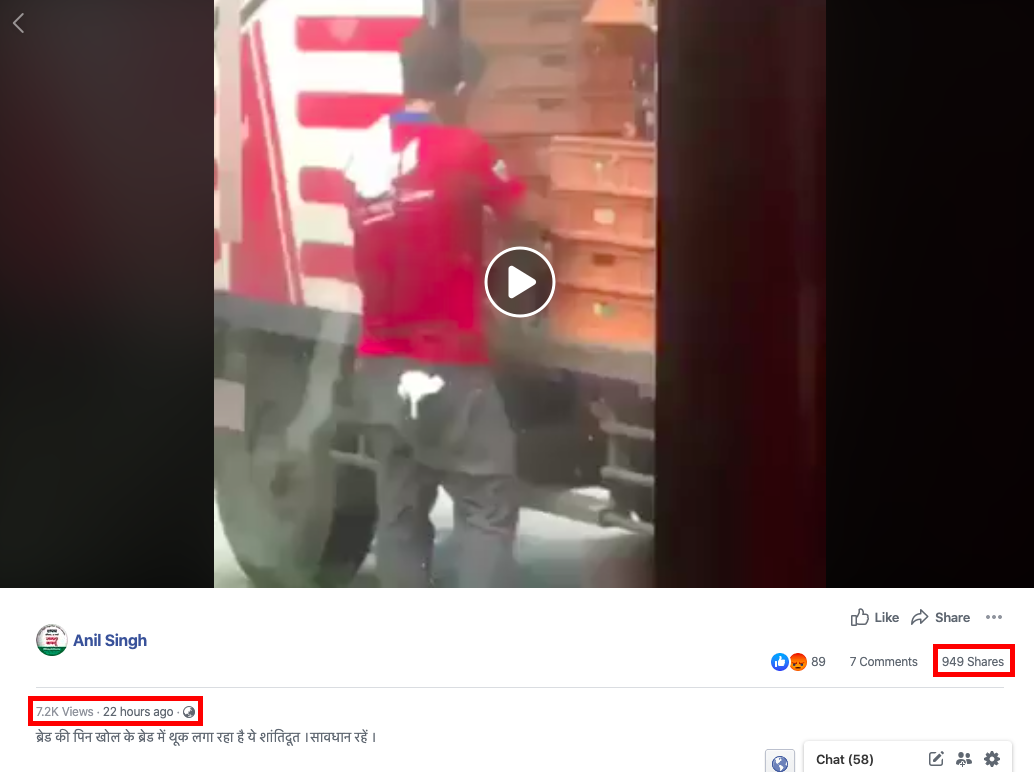 Alt News has received several requests to fact-check this video on WhatsApp (+91 76000 11160) and on our official Android application.

Fact-check
Alt News analysed the video using InVid, a video verification tool, and performed a reverse image search using Google. We found that the video was published by Philippines-based news website ABS-CBN News on September 20, 2019. According to the report, "[Baker] Gardenia Philippines on Friday said that the delivery personnel caught on camera tampering with a loaf of bread was dealing with stocks scheduled for disposal and not from fresh stocks for deliveries." Another Philippines-based news outlet SAGISAG also published a report on this incident.
The brand clarified the matter on its Facebook page on September 19, 2019. The statement added, "the delivery man took out bread slices from pulled out loaves for his personal use. This is a violation of company rules and procedures. The personnel involved is now undergoing administrative due process."