A video widely circulating across social media platforms show a massive supermoon uncomfortably close to the Earth. Congress member Rukshmani Kumari shared the clip and claimed this was spotted at the Arctic, between Russin and Canada. The video gained over 21,000 views as of this writing.
This is a sight at Artic… between Russia and Canada. The moon appears this big and then it disappears in about 30 seconds. A sight to behold… !! #MoonLovers pic.twitter.com/LpJbxIRcwT

— Rukshmanii kumari (@KumariRukshmani) May 27, 2021
IPS officer Amitabh Thakur too shared the clip and later took it down after gaining over 1400 retweets. Similarly, dozens of other Twitter, Facebook and Youtube users shared the clip.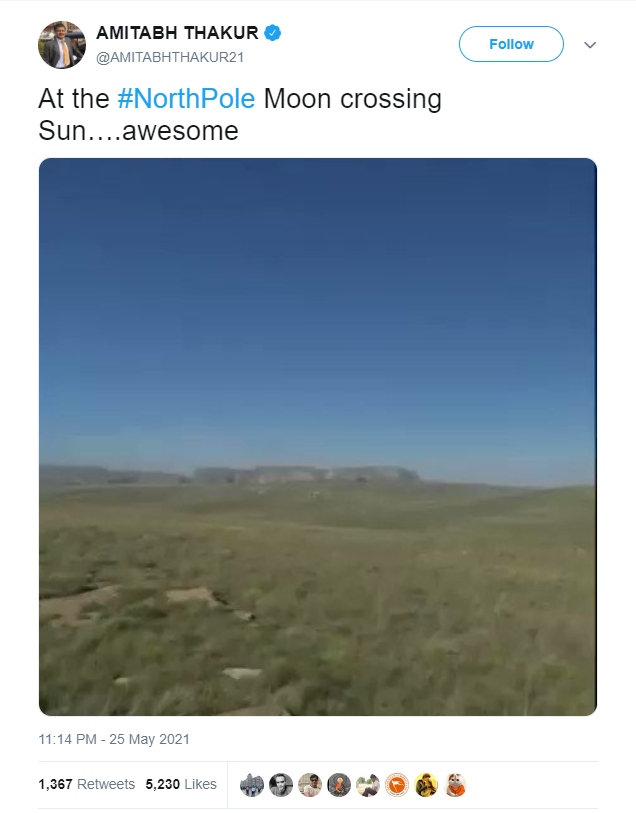 It is noteworthy that the Earth witnessed two celestial events on May 26 – a total lunar eclipse and a supermoon. The Indian Express explained, "NASA notes that a supermoon occurs when the Moon's orbit is closest to the Earth at the same time that the Moon is full." However, the moon in the video is massive and is orbiting at high speed.
Alt News has received several verification requests on its Whatsapp helpline number (7600011160) and mobile application. (iOS, Android)
This slideshow requires JavaScript.
Work of CGI
Alt News found a tweet by @hoaxeye which said that the video was made by TikTok user @Aleksey___nz. We visited his profile and discovered that he posted the video on May 17, 2021. Readers can watch the original TikTok video here (those in India are advised to use Tor browser).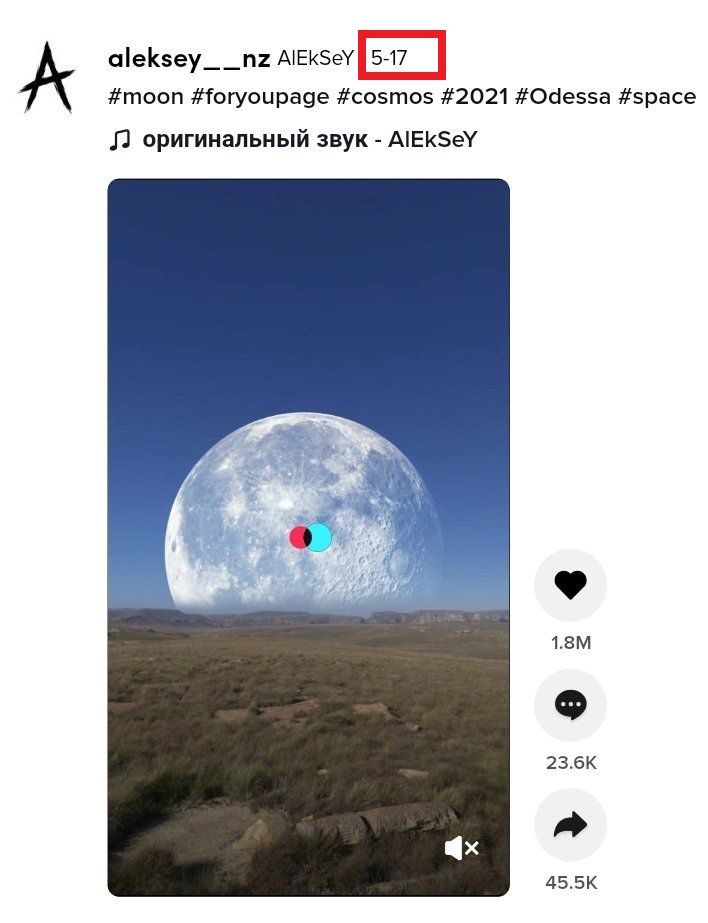 Aleksey is a CGI and VFX artist and has posted similar work on his profile. He has also made other celestial visual graphics that show the moon broken into pieces, Saturn close to the Sun, a video showing a UFO, etc.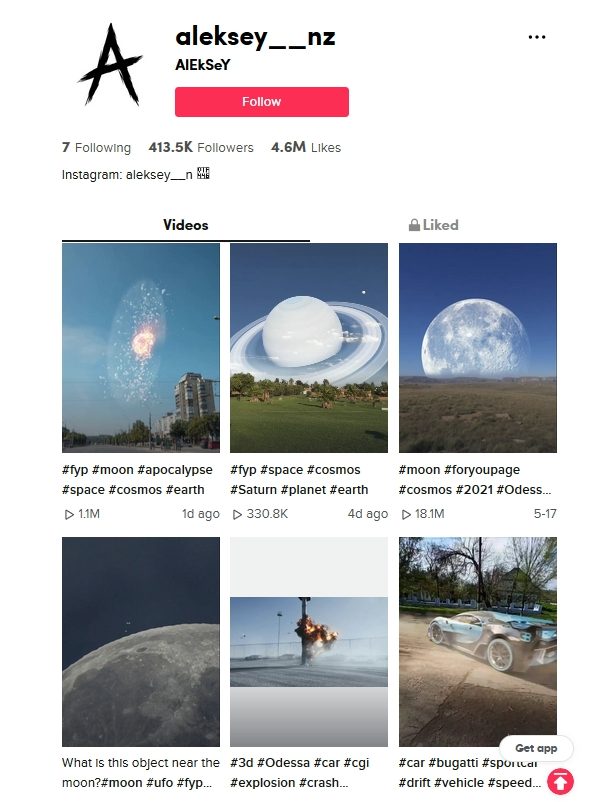 He has shared a link to his website on his Instagram handle.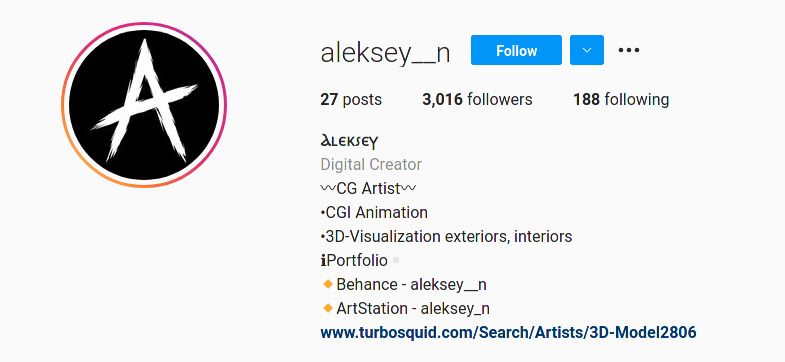 The first clue that gives away the fact that the video is not real is the moon orbiting at a high speed when it should appear still from the Earth. Sapce.com explains, "The moon orbits the Earth once every 27.322 days. It also takes approximately 27 days for the moon to rotate once on its axis. As a result, the moon does not seem to be spinning but appears to observers from Earth to be keeping almost perfectly still. Scientists call this synchronous rotation."
Donate to Alt News!
Independent journalism that speaks truth to power and is free of corporate and political control is possible only when people start contributing towards the same. Please consider donating towards this endeavour to fight fake news and misinformation.