A video clip showing an old man and a girl in a school uniform has become viral on social media. In the clip, we can see the old man and the girl sitting side by side in a park. We hear the girl saying that she is 18 and that the man, her school teacher, has married her at a temple. She also says that when her family got to know that she was pregnant for three months, they beat her up and wanted her to abort the child. The girl, however, was unwilling. On being questioned by the person behind the camera about how the man could have consummated before marriage, the man says that he wants to give the girl half of his property.
The video was shared by a user named @MunnaBhai114 on June 21. The caption said that the aged man was in love with a girl young enough to be his daughter.
ये हैं संतरों के चाचा अपनी औलाद के बराबर लड़की से इश्क लड़ा बैठें हैं जी 🤓😂😜
*कौनी सी गाली देनी चाहिए इन दोनों को 😡😡 pic.twitter.com/b2whtFBv2k

— Syed (@MunnaBhai114) June 21, 2023
Twitter users @GaneshS38500793, @SoniDurgaprasad,and @MAYANK8090 shared the same video on June 19 and 20 with the caption: "Can't think of how I should abuse these two 😤😤 Don't know where this video is from".
*कौनी सी गाली देनी चाहिए इन दोनों को याद नही आ रहा है* 😤😤ए व्हिडिओ कहा का है पता नहि है pic.twitter.com/e11Dv64kP9

— Ganesh Suthar (@GaneshS38500793) June 19, 2023
The video is also viral on YouTube. It has been recently shared by OFFICIAL143, Our Family, banaras ki tasveer, KATTAR HINDU, Public News 2.0, teesri jung world, Munna Bajranji RRR*, Pooja Maurya and other pages.
This slideshow requires JavaScript.
Fact Check
When we ran a reverse image search on one of the key-frames of the video, we found a longer version of the video on YouTube. This video is 7.26-minute long. It was uploaded by a user named Sourabh Verma (@SourabhVermaa).
Verma also has an Instagram page, where he is described as a 'video creator'.
The video was also shared on Facebook on a page titled Preet Dhillon Official on June 15, 2023. The page category is mentioned as 'Artist', which suggests that the video might be a work of creative art and not showing a real incident.
We called up the phone number mentioned on the page and spoke to the page owner. He said, "This is not a real incident. The girl is not pregnant." Some time after this, the video was deleted from the page.
We came across another video of the same man and the girl posted by Shivam_short_195 on YouTube on February 26 this year. But in this case, they are standing and not sitting while speaking to the man behind the camera. The conversation is exactly the same as in the one mentioned above. Most of the videos on this channel uses the title 'golden bhaiya prank video'. We checked individual videos and can confirm that this channel is a 'prank' video channel.
We found another video containing the same man and the same girl posted by Kausar Khan on YouTube on March 3. This video, too, is same as the previous one, except for the fact that the girl is wearing a different school uniform.
At the 0:28 second-mark in this video, there is a disclaimer saying: "This video is purely made for entertainment purposes only. The video has no intention to disrespect or defame based on race, color, ancestry, national origin, ethnic group identification, age, religion, marital or parental status, physical or mental disability, sex, sexual, orientation, gender, gender identity or expression."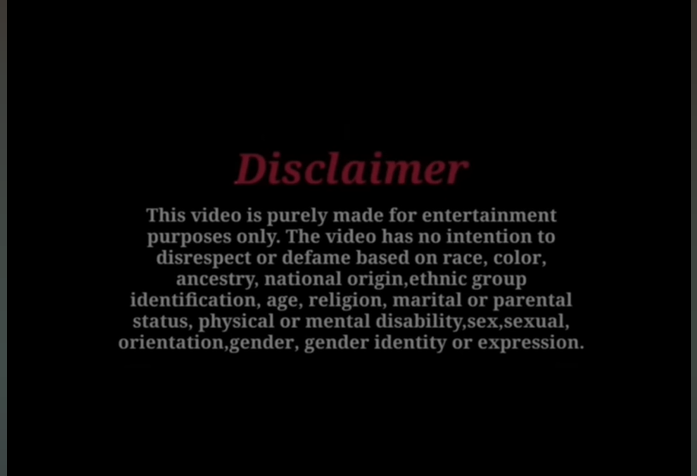 In December 2022, Alt News had done a fact check on a video shared by a Zee Hindustan journalist featuring the same man. Here, he is seen married with a much younger woman. There is a similar disclaimer 39 seconds into the original version of that video.
We can thus conclude that the viral clip showing a 55-year-old man and an 18-year-old school girl in love with each other while the girl is pregnant with the man's child is from a scripted video. The actor who plays the school teacher has played similar parts in many other scripted videos.
Shreyatama Datta is an intern at Alt News.
Donate to Alt News!
Independent journalism that speaks truth to power and is free of corporate and political control is possible only when people start contributing towards the same. Please consider donating towards this endeavour to fight fake news and misinformation.