A 30-second clip of a 62-year-old man 'marrying' a 21-year-old woman is viral on social media. In the video, the man states that the couple would go to Malaysia for their honeymoon. While sharing this video on Twitter, Amandeep Kaur, journalist for Zee Hindustan, wrote, "इस प्यार को मैं क्या नाम दूं???". Her tweet garnered over 228000 views and over 5000 likes. (Archive)
इस प्यार को मैं क्या नाम दूं??? pic.twitter.com/9ZAv3jTRVO

— Anchor Amandeep Kaur (@AnchorAmandeep) December 25, 2022
Sagar TV News uploaded the clip on their official YouTube channel with the title, "21 साल की लड़की ने 62 साल के प्रेमी से की शादी,इस प्यार को क्या नाम दूँ". (Archive)
The video is viral on YouTube.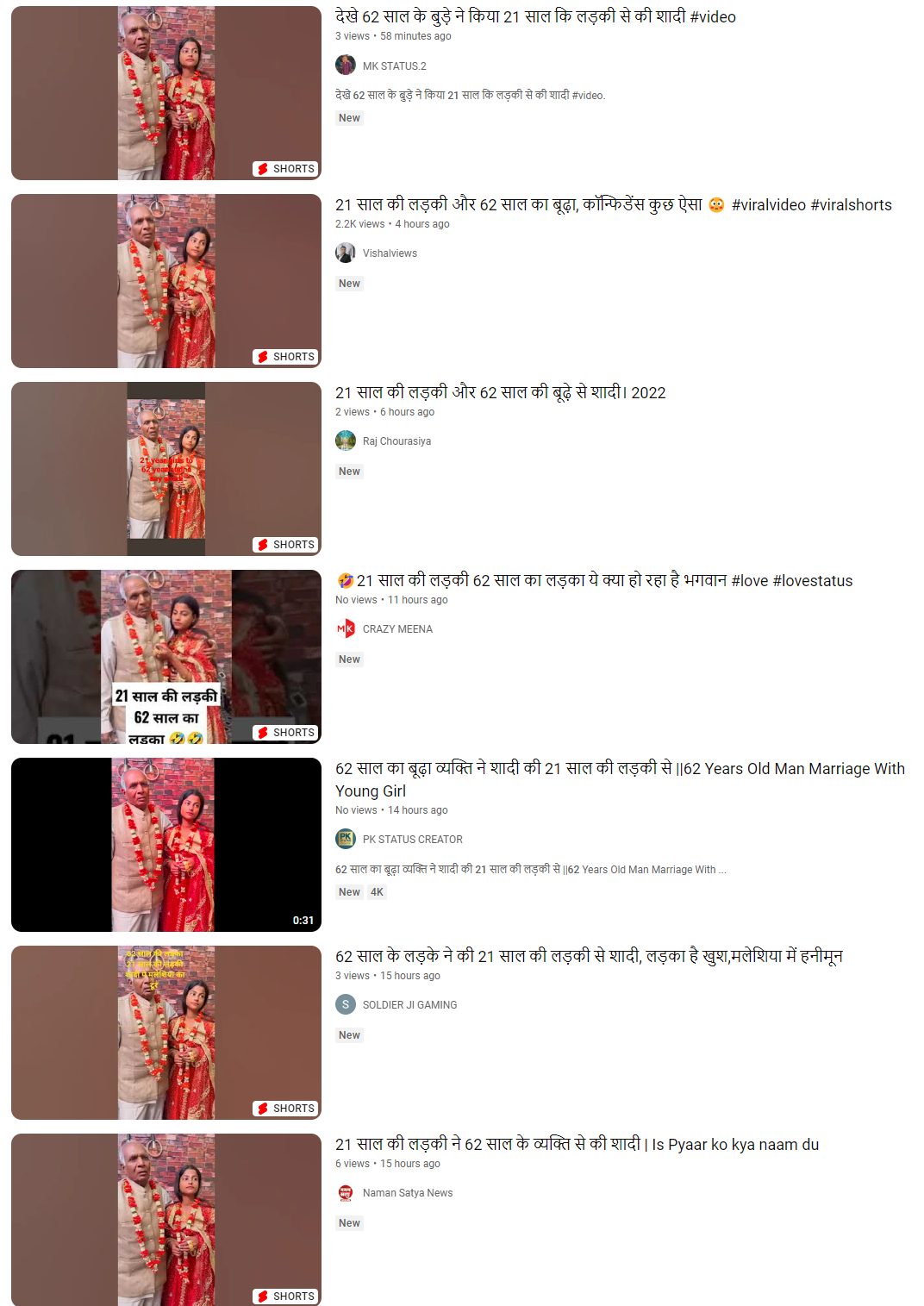 Fact Check
Upon a relevant keyword search, we found an 8-minute YouTube video dated December 20 uploaded by Crazy Krishav. This is the earliest instance of this video that Alt News could find. The viral clip can be seen at the beginning of the YouTube video.
Upon looking at the video closely, a disclaimer can be seen at 0:39 mark. According to the text of the disclaimer, the video has been made for 'entertainment purposes only' and the 'information contained herein is not intended to be the source of advice or credit analysis with respect to the information presented'.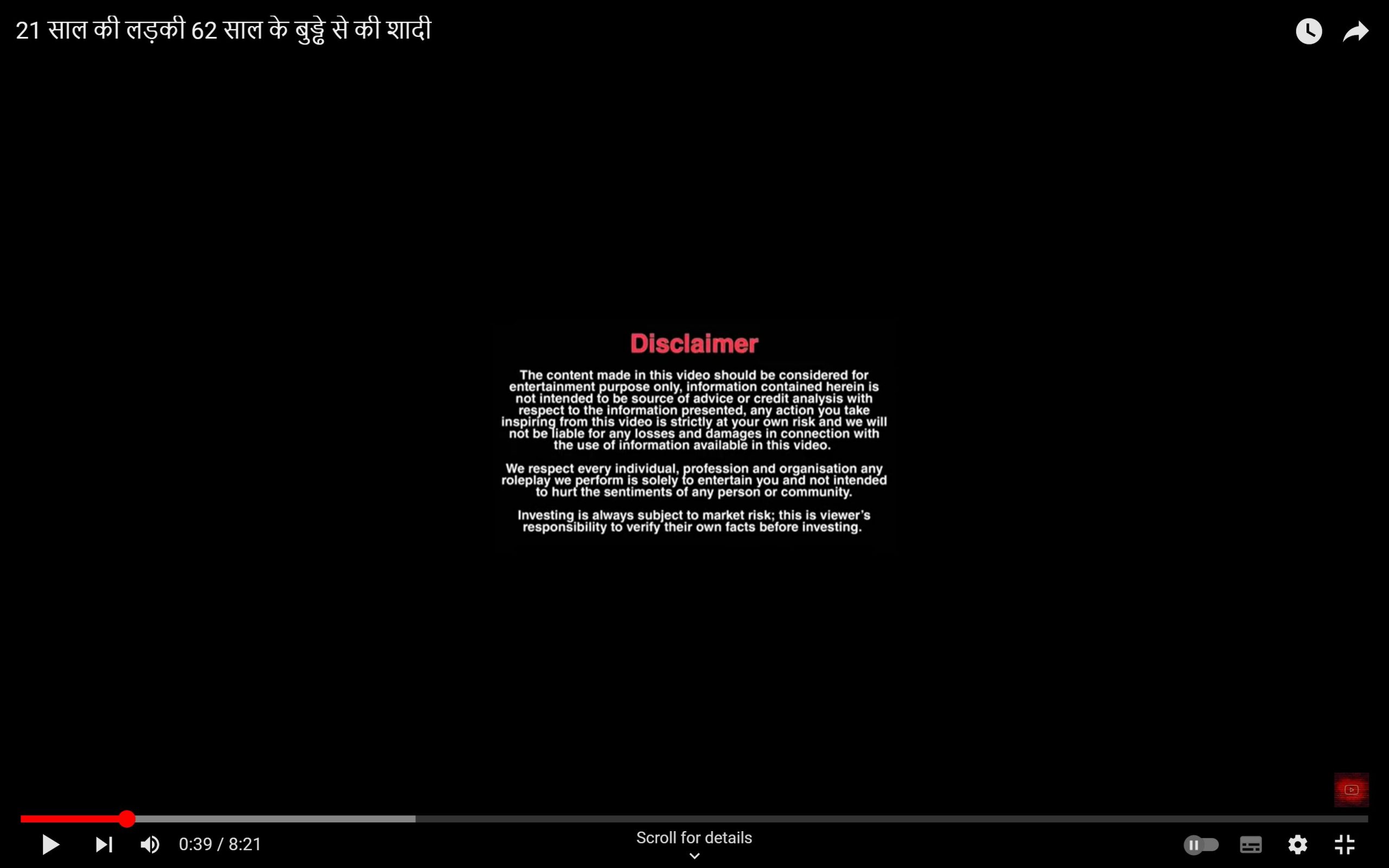 The owner of the YouTube channel, Crazy Krishav's Instagram bio reads, 'LifeStyle | Creator | YouTuber'. The woman seen in the viral video also appears in another video uploaded by Crazy Krishav where she is speaking to a prospective groom. This video, too, carries a similar disclaimer, and says that is has been made for entertainment purposes.
Here, we have placed screenshots of the two videos side by side.
This slideshow requires JavaScript.
Hence a scripted video of a 62-year-old man marrying a 21-year-old woman is falsely viral as real. In reality, the longer version of the video contains a disclaimer which states that the video is made for entertainment purposes. In the past, Alt News has debunked several scripted videos which were viral with false claims. Recently, Alt News debunked a similar scripted video where a 21-year-old man could be seen 'marrying' a 52-year-old woman.
Donate to Alt News!
Independent journalism that speaks truth to power and is free of corporate and political control is possible only when people start contributing towards the same. Please consider donating towards this endeavour to fight fake news and misinformation.