Pradip Joshi, BJP leader from Madhya Pradesh, was recently suspended from the party after his objectionable chat messages to a party worker were shared on social media. Now, sleazy photographs of an elderly male with a young man have been shared aggressively on social media platforms with the claim that the elderly male is Joshi.
ये RSS के संग़ठन मंत्री प्रदीप जोशी हैं इसने नई परिवार नियोजन योजना निकाली है इस योजना को दिखाओ देश की जनसंख्या कम करवाओ, मीडिया मुगलों प्रचार तो खूब करते हो अब भाजपा नेताओं की घटिया करतूतों को देश को दिखाओ, पहले भाजपा नेताओं से बेटियां सुरक्षित नहीं थीं अब बेटे भी सुरक्षित नहीं। pic.twitter.com/FyBs0deR2D

— Sachin Chaudhary (@SChaudharyINC) July 13, 2019
The above tweet is by Sachin Chaudhary, Congress leader from UP. It says, "This is RSS leader Pradip Joshi who has come up with a new family planning scheme, show this scheme and reduce the population. Media preaches a lot but it should show the deeds of BJP leaders. Earlier, daughters were not safe from BJP and now even sons are not (translated from Hindi)." It has been retweeted over 850 times and 'liked' over 2200 times since it was posted on July 13. Another tweet by a user has been retweeted over 600 times. The narrative and photos have also been shared on Facebook, where it has been shared over 1000 times alone from a page BMTV News. Alt News found that these pictures have been taken from a video, as a video of the same has been posted by a page, News 4 Social. The video has been viewed over 58,000 times already. The page has a follower count exceeding 675,000.
PICTURES TAKEN FROM PORN VIDEO
The pictures which have been circulated on social media have been taken from a pornographic video. Alt News found that this video has been online for more than a year.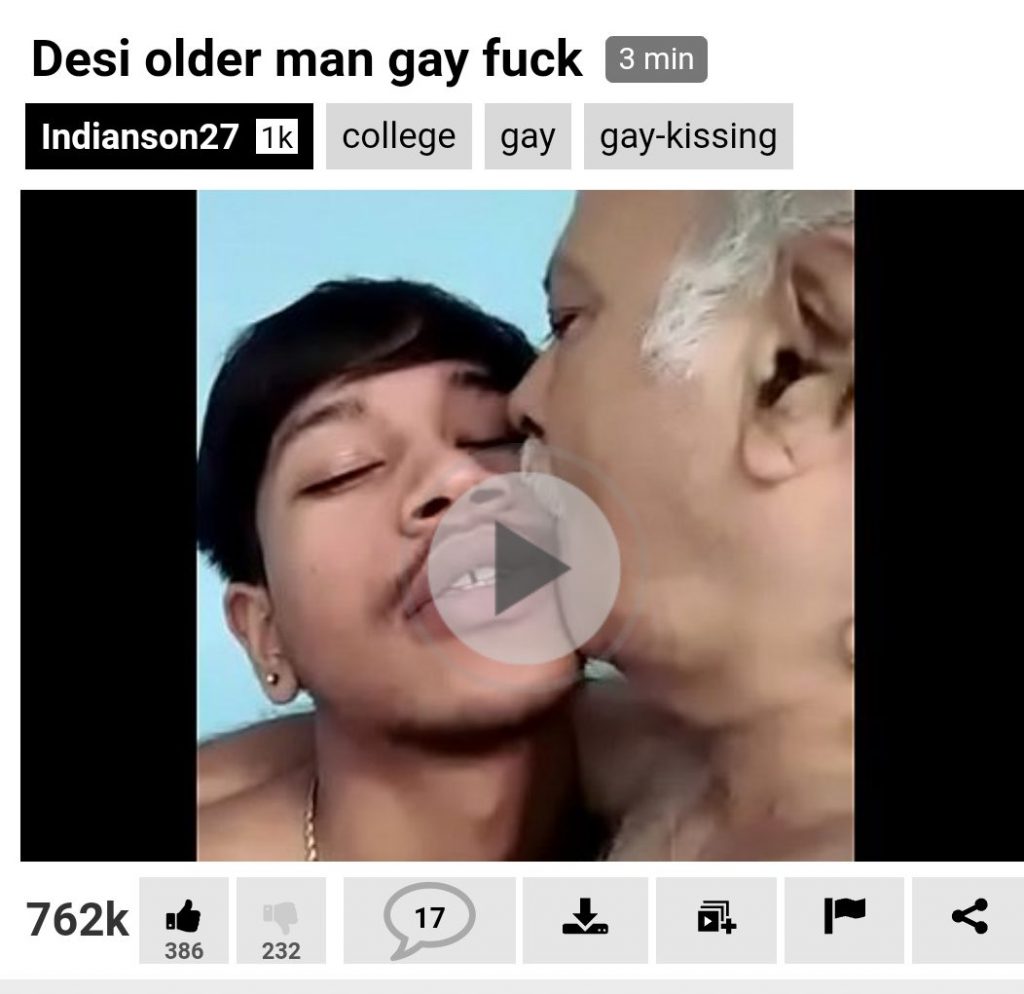 The oldest comment on this video is of April 19, 2018, thus indicating that the video is more than a year old.

Moreover, a facial comparison of the elderly man in the video with Pradip Joshi confirms that the two are not the same. The person in the video does not have hair on his head, unlike Joshi.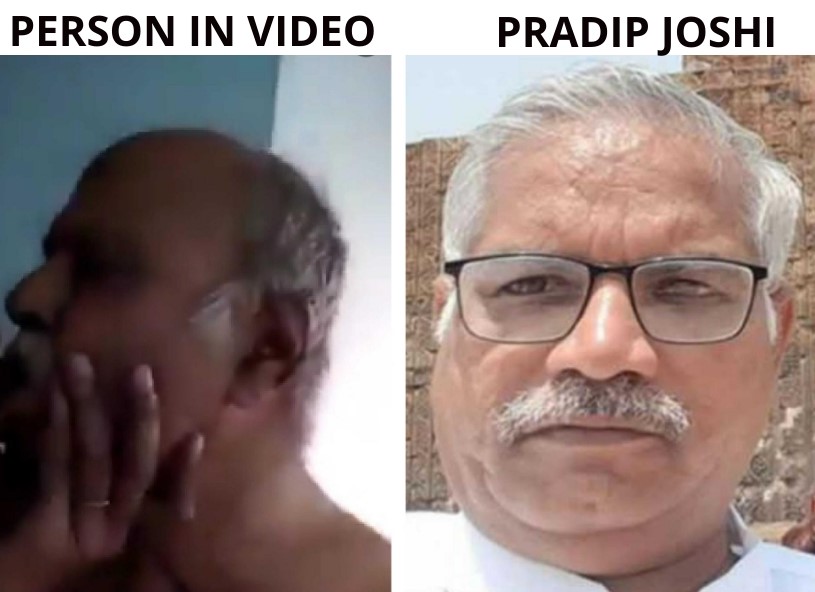 The photographs being shared on social media platforms, are not of MP BJP leader Pradip Joshi. It may be noted that they have been shared in the backdrop of the controversy surrounding objectionable chat messages sent by Joshi to a party worker.
Donate to Alt News!
Independent journalism that speaks truth to power and is free of corporate and political control is possible only when people start contributing towards the same. Please consider donating towards this endeavour to fight fake news and misinformation.To make an instant donation, click on the "Donate Now" button above. For information regarding donation via Bank Transfer/Cheque/DD, click here.