चेन्नई में बहन के साथ बलात्कार हुआ तो भाई ने बलात्कार करने वाले आरोपी का सर काट कर पुलिस स्टेशन ले गया इस तरह का कार्य करने से पहले 100 बार सोचे कि ऐसा भी अंजाम हो सकता है  (In Chennai, a person beheaded the accused who had raped his sister; beheaded him and took it to the police station; think a hundred times before doing such acts, the consequences could be such- translation).
The above message has gone viral on social media, along with a disturbing video in which a man wearing a bloodied shirt is seen walking around with a severed head. The video is 1:38 minutes long, and shows the man accosted by police personnel as he walks. Due to the gory nature of the video, Alt News has not posted it here.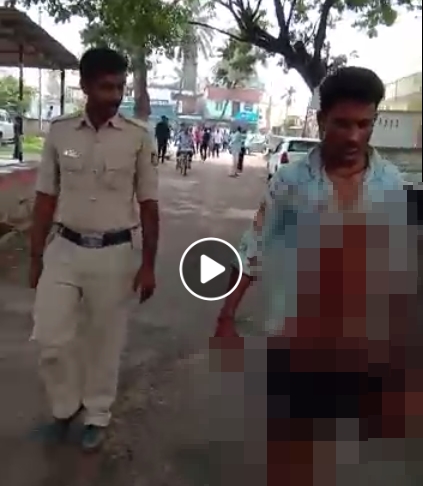 The video has been uploaded by several individual users on Twitter. On Facebook, users have uploaded it on their timelines with an identical message. This suggests that the same is circulating on WhatsApp as well.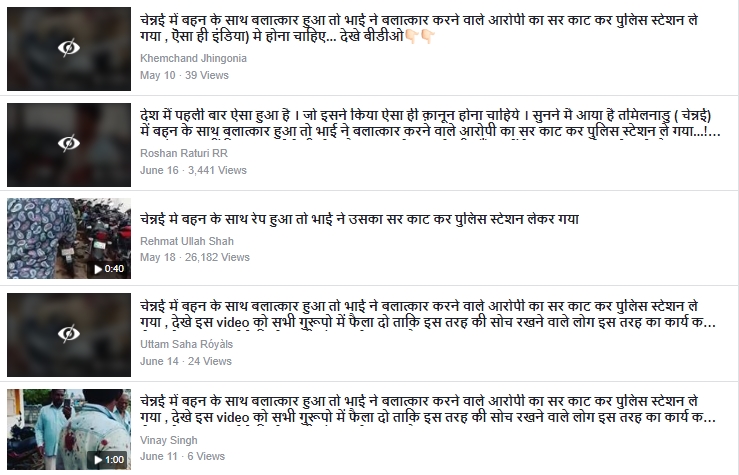 FACT-CHECK
Alt News searched Google with the keywords "Chennai beheading", and found several news articles related to this incident. The claim floating on social media platforms along with this video is false.
Firstly, this incident did not occur in Chennai. It took place in Mandya district of Karnataka in 2018.
Secondly, the narrative accompanying the video is false.
The incident had occurred on September 29, 2018 in the Mandya district of Karnataka. According to reports, the man seen in the video had beheaded his friend following a heated scuffle. Police had stated that the person had severed his friend's head after the latter had made disgraceful remarks against his mother. TheNewsMinute states, "According to the police, Pashupathi brought the severed head to Malavalli from Chikkabagilu village, where the duo resided. "He (Pashupathi) informed the police officials that Girish spoke ill of his mother, which triggered a fight between the two," added the SP."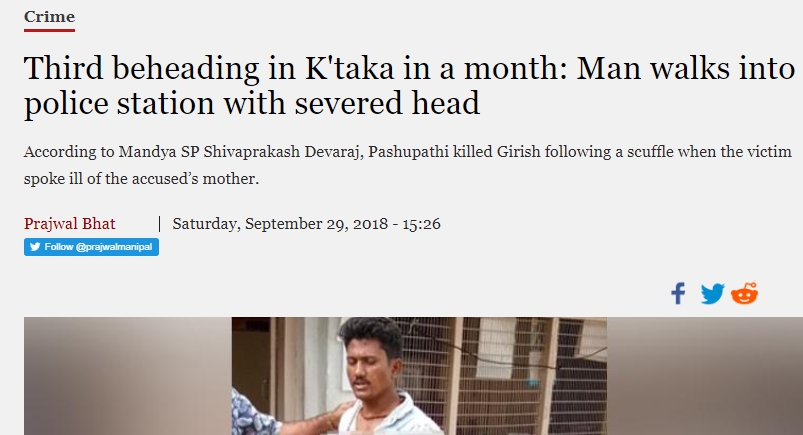 In conclusion, the claim surrounding this video on social media is false. The incident took place in Mandya district, Karnataka in 2018 and was related to a petty quarrel.
Donate to Alt News!
Independent journalism that speaks truth to power and is free of corporate and political control is possible only when people start contributing towards the same. Please consider donating towards this endeavour to fight fake news and misinformation.To make an instant donation, click on the "Donate Now" button above. For information regarding donation via Bank Transfer/Cheque/DD, click here.