A video has been circulated on social media with the message, "کشمیر میں مظالم کرنے والی بھارتی فوج کے خلاف بھارتی پنجاب میں نوجوان اٹھ کھڑے ہوئے ۔سکھ نوجوان نے بھارتی فوجیوں کی درگت بنادی. (The youth of Indian Punjab stood up against the oppressive Indian army in Kashmir.)" The video is 37 seconds long and shows a hugely-built turbaned youth grabbing a policeman by his neck and hurling him.
کشمیر میں مظالم کرنے والی بھارتی فوج کے خلاف بھارتی پنجاب میں نوجوان اٹھ کھڑے ہوئے ۔سکھ نوجوان نے بھارتی فوجیوں کی درگت بنادی pic.twitter.com/urTWGdGBtx

— Kiran Naz (@Kiran_Naz_) August 12, 2019
The above tweet was posted on August 13. The same video has been posted in jest by some social media users, with the message, "नय रुझान जनता और प्रशासन के बीच 🤔🤔🤔🤔देखिए ज़रूर" (New trend between public and administration. Please watch.)
नय रुझान जनता और प्रशासन के बीच 🤔🤔🤔🤔
देखिए ज़रूर
👇👇👇@ArajeshSP @RidziiSpeaks_ @Rocking_Naina @ShilpiSinghINC @_Rakshanda_ @Anjupra7743 pic.twitter.com/u06VMuUTfQ

— केपी कोहना 🐥 ( बुंदेलखंडी ) (@Kpkohna) September 3, 2019
FACT CHECK
Prima facie, the video appears to be theatrical in nature. Alt News searched Google with the keywords 'Youth chokeslams police', and found a similar video posted on YouTube. The video has been posted on a channel CWE, and is titled, 'CWE Wrestler Shanky Singh Chokeslam to Constable Pandey.' Taking this as a hint, we searched for videos on YouTube with the keywords 'Shanky Singh police chokeslam' and found the original video posted two years ago.
CWE refers to Continental Wrestling Entertainment, a sports entertainment company founded by The Great Khali, the famous WWE wrestler from Punjab. A cursory glance at the YouTube channel of CWE shows several such scripted videos, with signature wrestling moves in varied situations.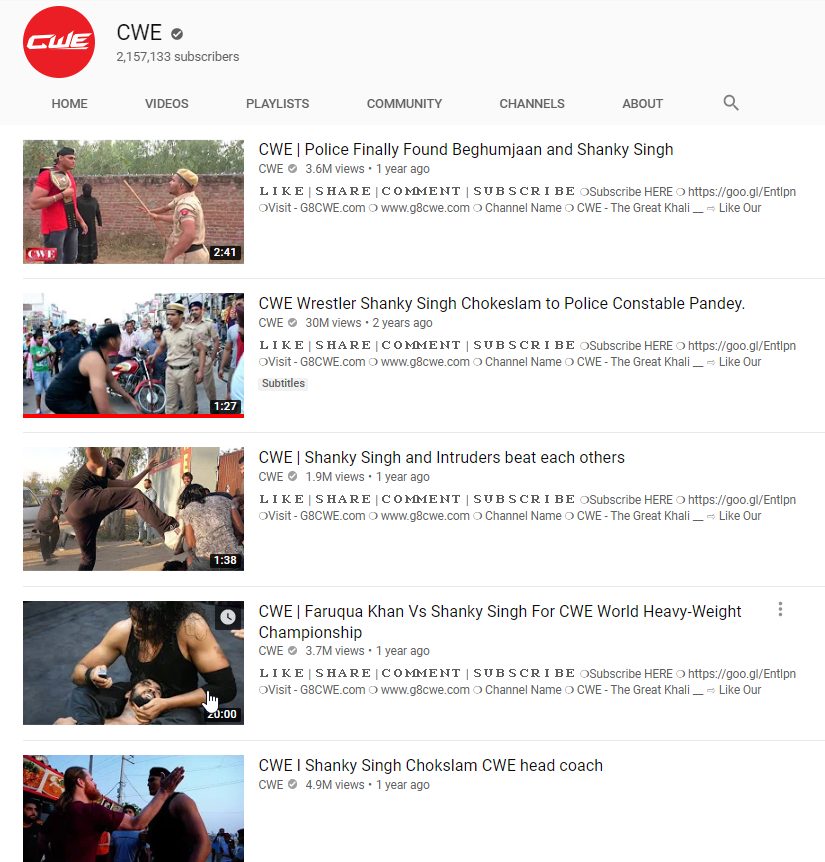 The turbaned young man seen in the video is Shanky Singh. Shanky Singh is the ring name of Gurvinder Singh Malhotra, a professional wrestler who is currently with the CWE.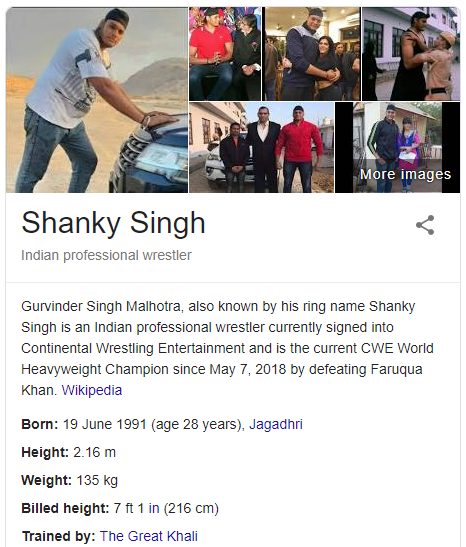 A theatrical video featuring a professional wrestler was shared on Twitter as "youths rising in Indian Punjab".
Donate to Alt News!
Independent journalism that speaks truth to power and is free of corporate and political control is possible only when people start contributing towards the same. Please consider donating towards this endeavour to fight fake news and misinformation.To make an instant donation, click on the "Donate Now" button above. For information regarding donation via Bank Transfer/Cheque/DD, click here.